Hello all,
Here's my offering for the Xmas Comp. with a little help from the forum I have learned it is a Series 2 kit, so qualifies nicely.
It should present a couple of challenges with the splinter camouflage and even a little bit of rigging between the float struts.
It's been about 30 years since I've attempted a plastic kit, so this should be an interesting exercise.
It actually has a lot more parts than I was expecting in such an inexpensive kit. It even has separate moveable elevator and ailerons, and a two piece canopy.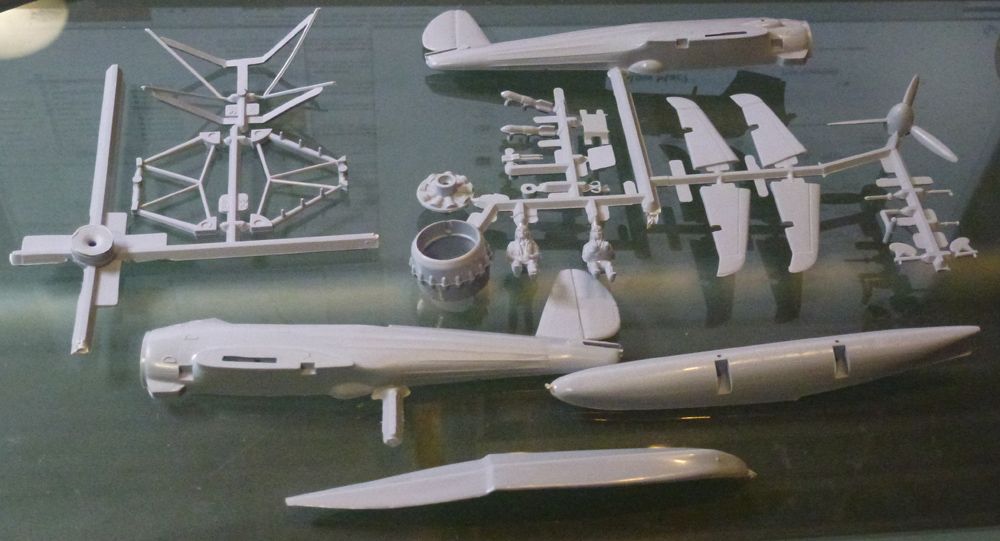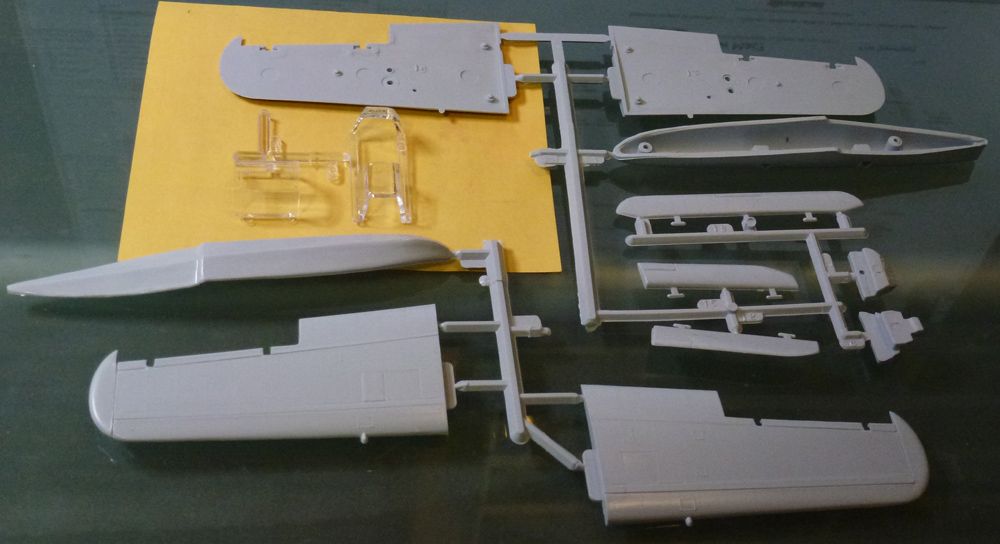 The panel lines are all raised, and look a bit over-done on the rear fuselage, but I think I'll leave the scribing of panels to Morrigan for now...... don't want to bite off too much on the first attempt.
I think I'll try my hand at a few enhancements in the cockpits, so I'll have a surplus pilot and gunner.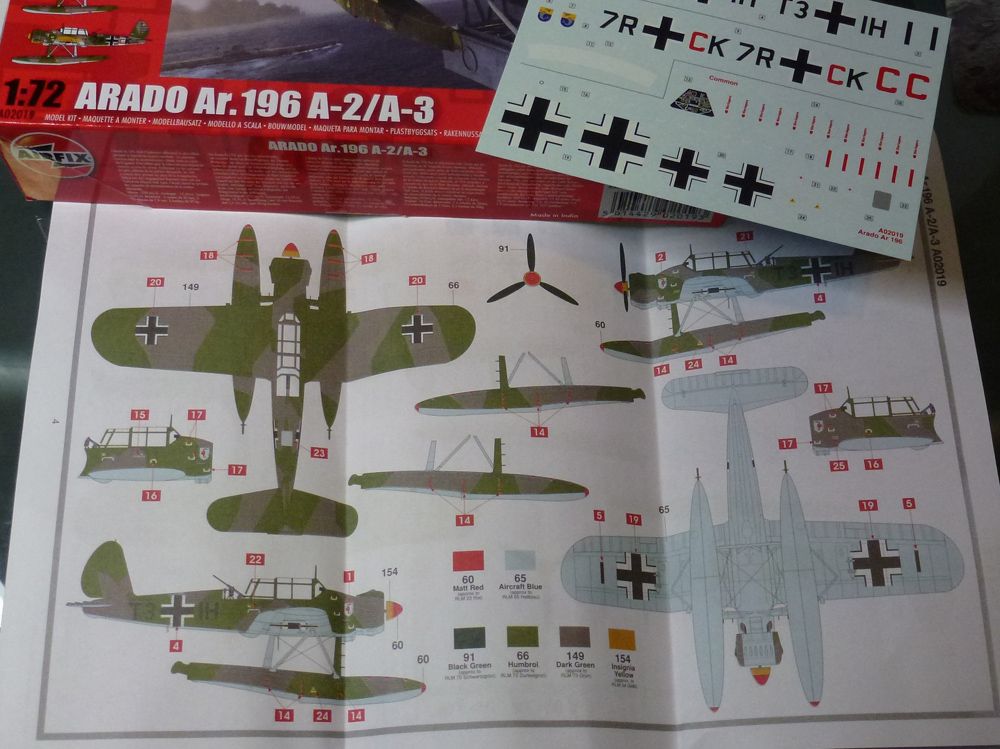 Fairly basic instructions, nothing out of the ordinary. It did however come with a comprehensive Decal sheet for two options of markings and a rather nice colour painting guide........ I certainly don't remember getting coloured painting guides 30 years ago. It even has a decal for the instrument panel. As Paul pointed out, there are a lot of different colours on this little beast. I've decided to go with the Bismarck's markings..... it should complement my Bissie display nicely, if I can pull it off.