Hi All,
Pinky

&

Perky
(i.e. myself and Ian) have decided that there will be just one Poll for this year's Xmas Comp Winner again.
As we think that there may be 26 entries (currently 24), we've decided that you may be able to vote for up to 7 different entries.
We know that this is going to be quite complicated due to all the excellent builds to choose from, so when the poll is released,
re-voting will be allowed
.
With the re-voting option, we can only assume that
you will all be honest
on this (Well it is all just for fun).!!!!!
In the event of a Tie, then we do have a certain member of the forum who is willing to make the final judgement....!!!!!!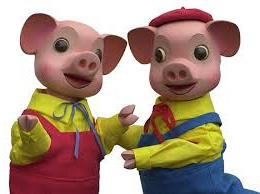 NB
As a bit of fun the Old Guard V's the Young Pretenders Poll may follow ....!!!!