Hi everyone,
Here's my build diary on the 1:65 scale Swedish ship Vasa (Wasa) Enjoy!
As with any model ship, the most essential thing is to get the keel as straight and level as possible! Thus, I will not be doing any work to the hull until I get all the keel sections! (probably in next months issue.)
But fear not! I've still got bits to do to keep you entertained!
Here's what I've got to do until the next parts arrive,
I've got a cannon and anchor to build, 2 figurines, 2 lions and 2 coats of arms to paint. should be fun!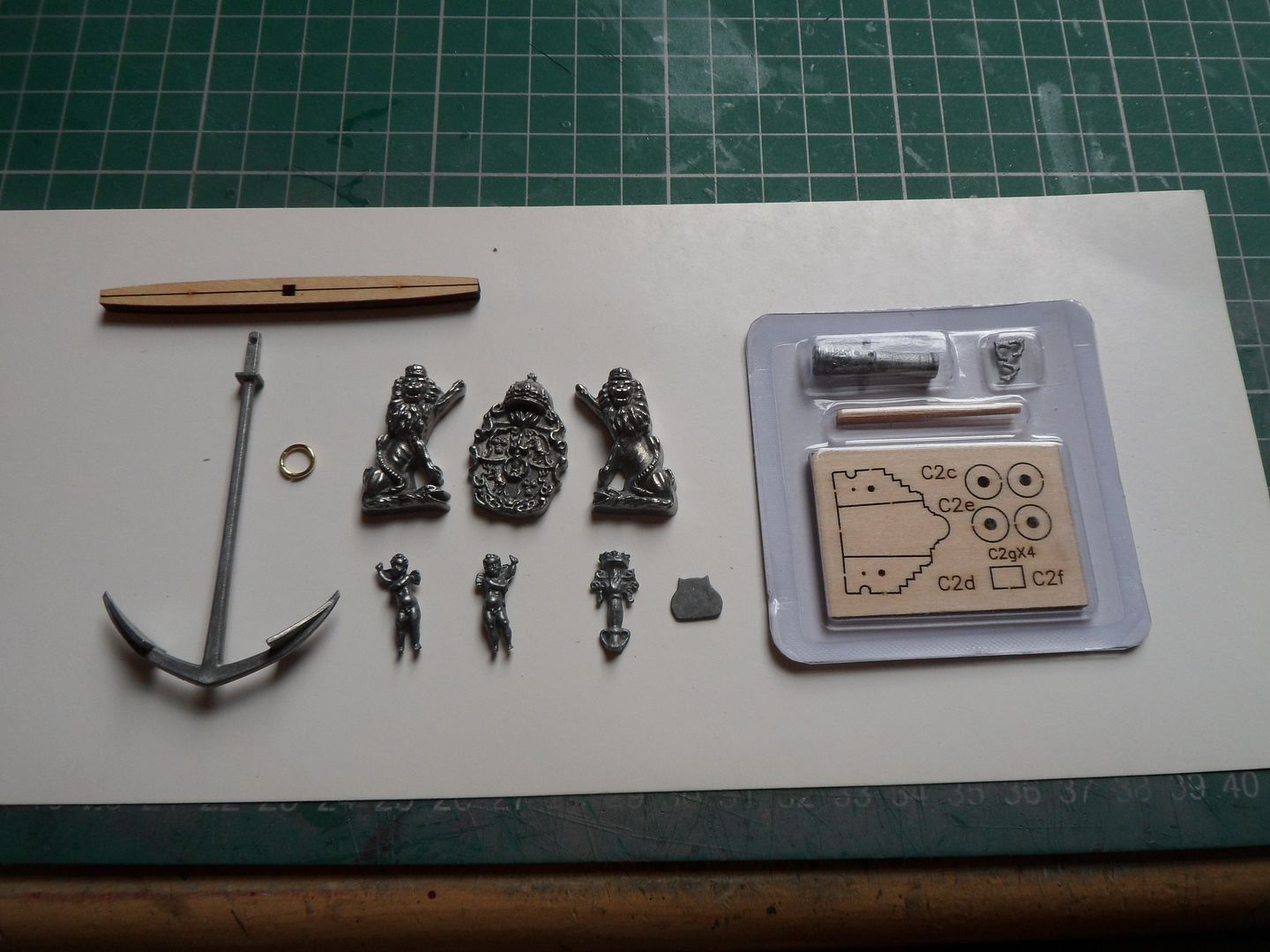 First up, the anchor.
I'm using this burnishing liquid from AK interactive. normally used for burnishing the tracks on model tanks.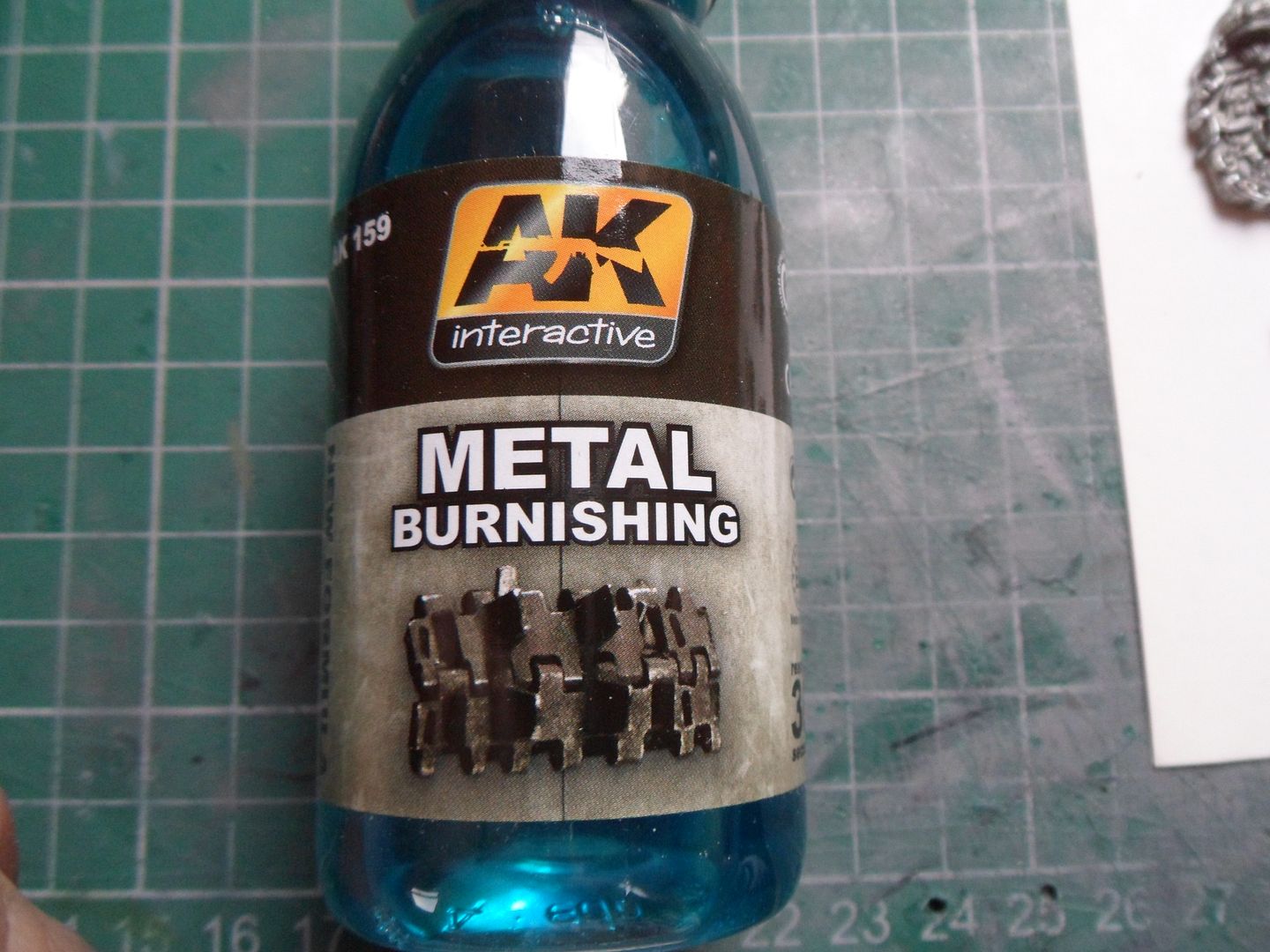 The anchor shaft was filed down to remove the mold lines and had the solution brushed on whilst the ring was dipped in. The shaft burnished instantly but the ring had to be submerged for about 30 secs. but this is the result.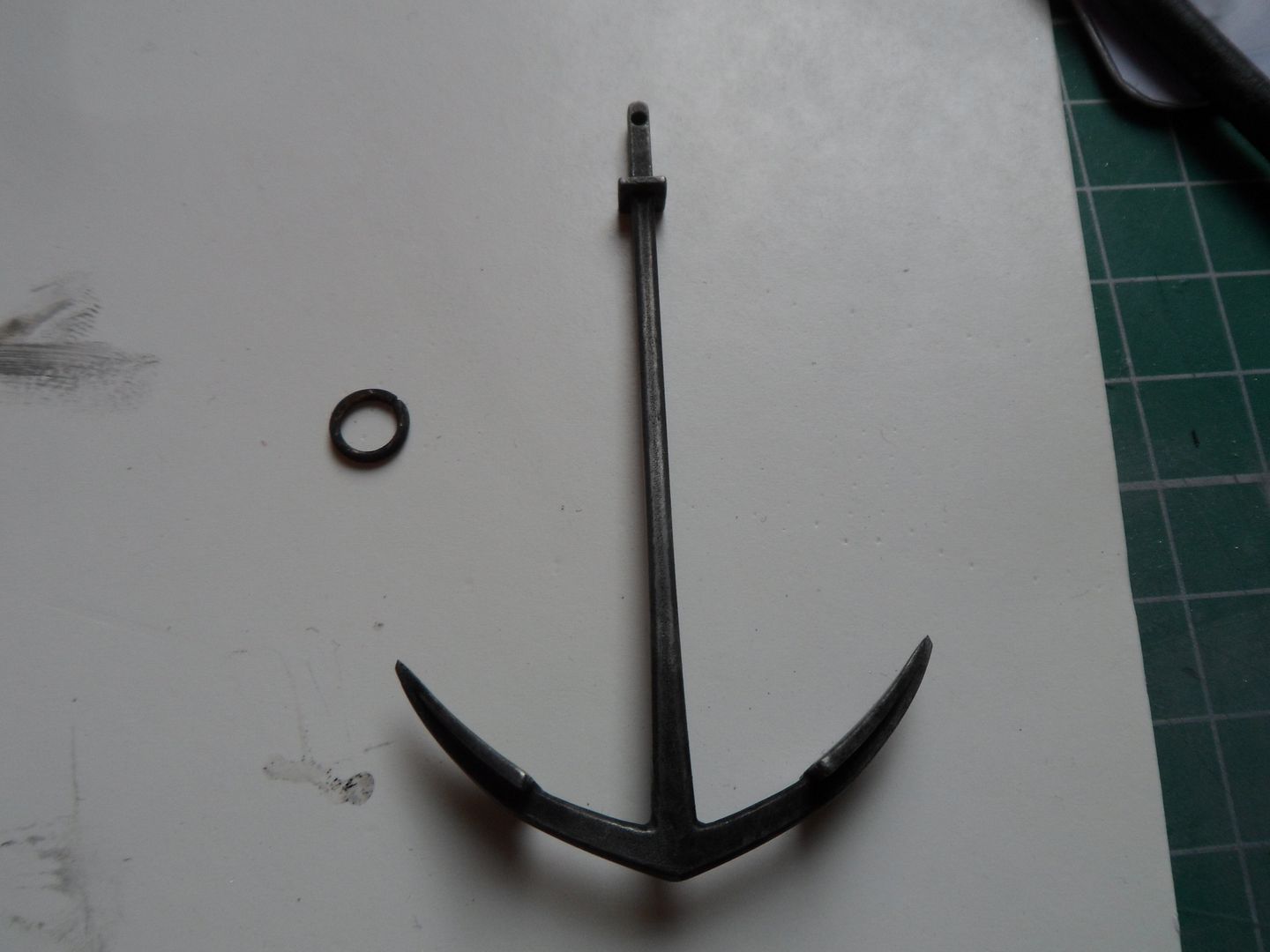 The stock was treated to a medium oak dye cheap and cheerful from wilco. it took several light coats but the result is pleasing.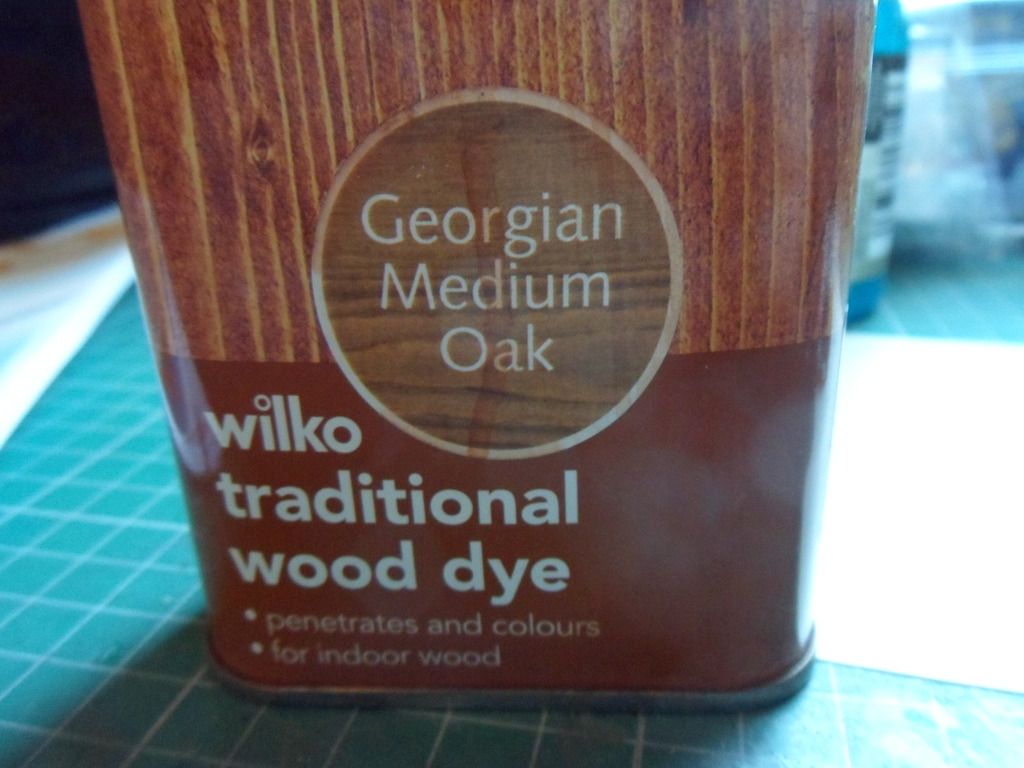 Here is the (almost) finished item, just need to add binds to the stock.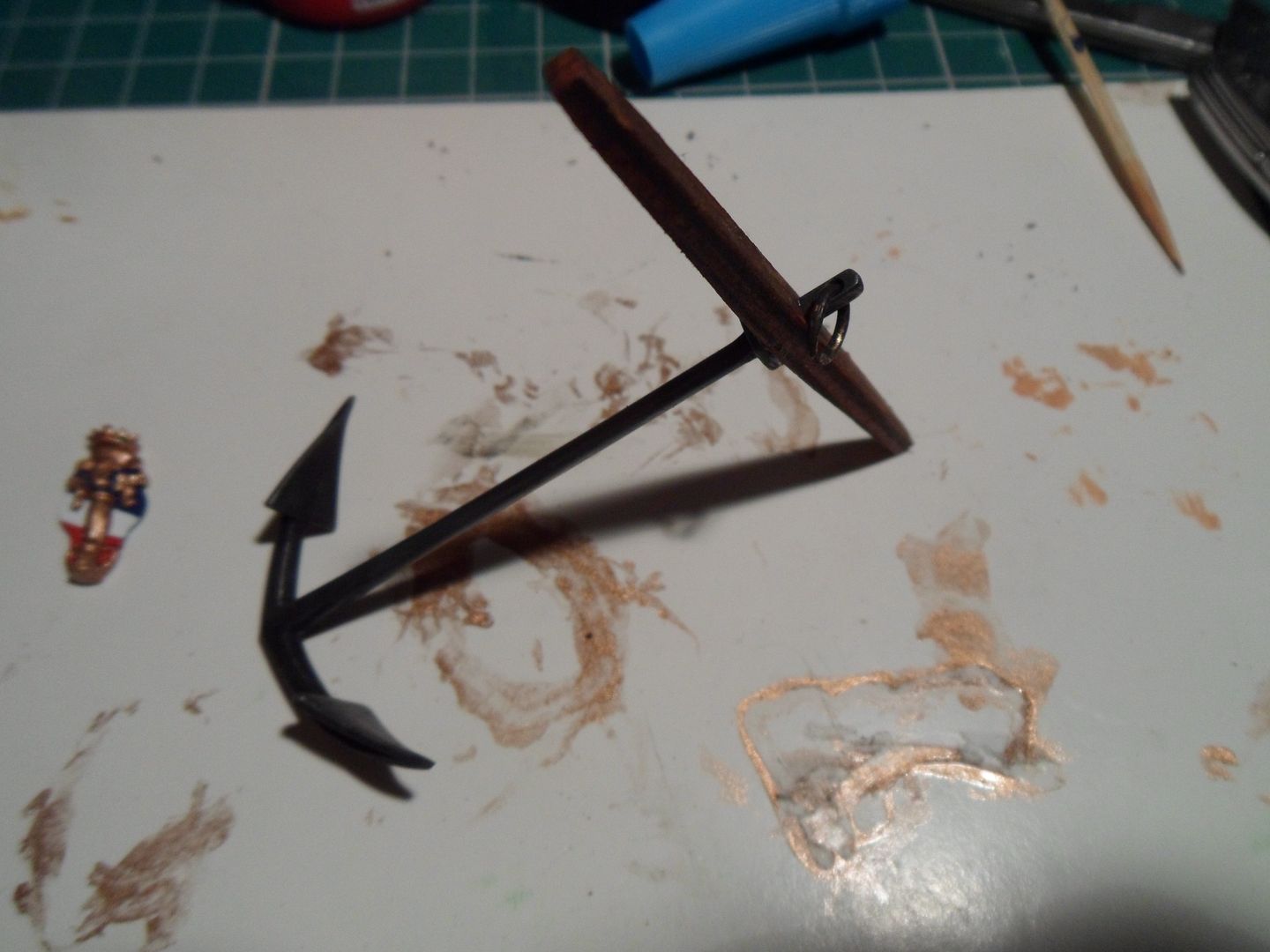 Now for the decorations,
for these I used liquid gold leaf, I used the Renaissance gold as it was a nice deep colour.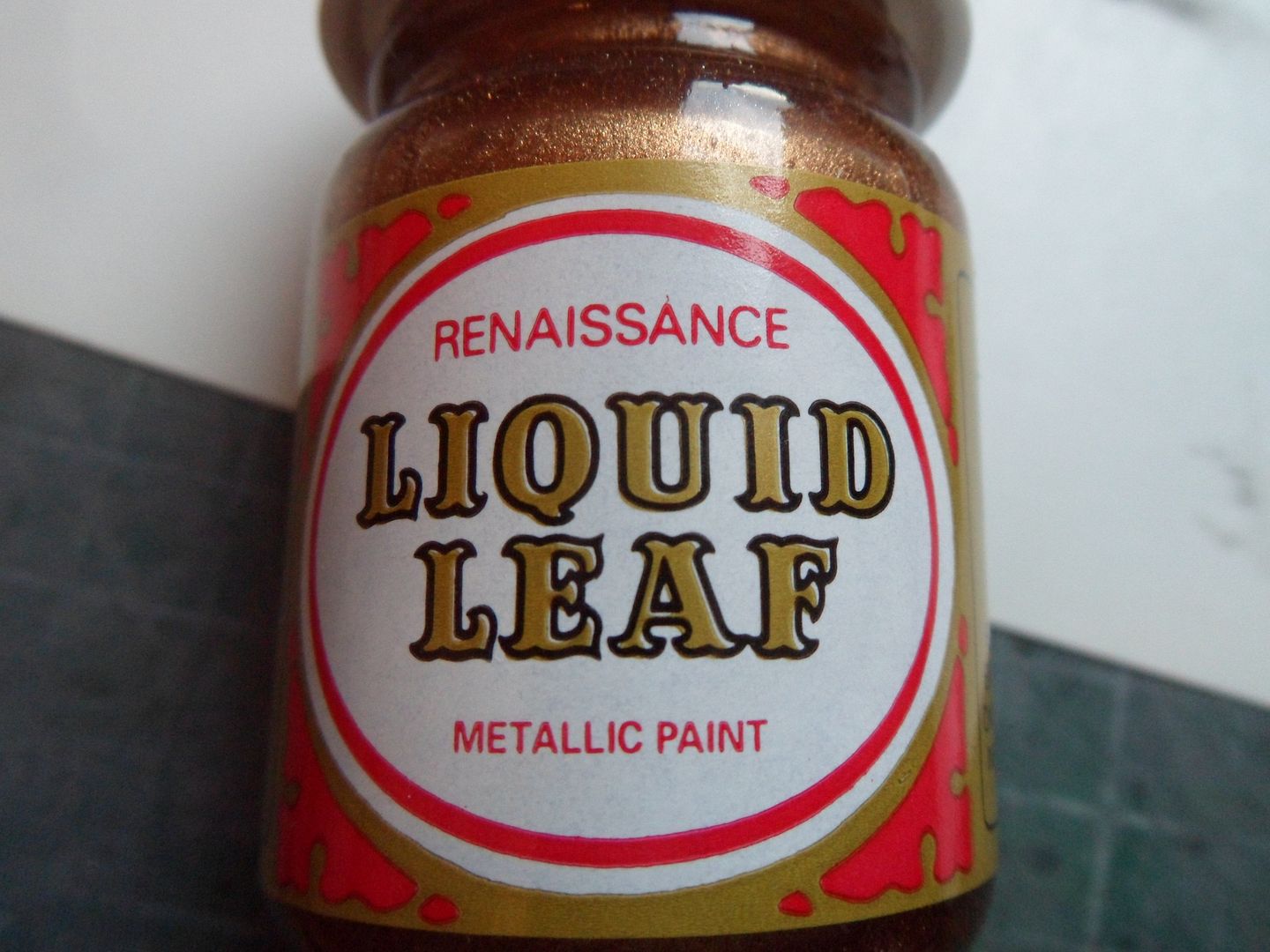 *WARNING* I AM DEVIATING FROM THE INSTRUCTIONS! *COPY ME AT YOUR OWN RISK!*
I will also be using a red wash from Citadel paints instead of the red paint suggested by the instructions.
I painted the lions using the gold paint, I then added the red paint to the mouth and crown, Then I used the wash sparingly on all the low relief areas (only the tiniest amount). This is the result, I then painted the fish green.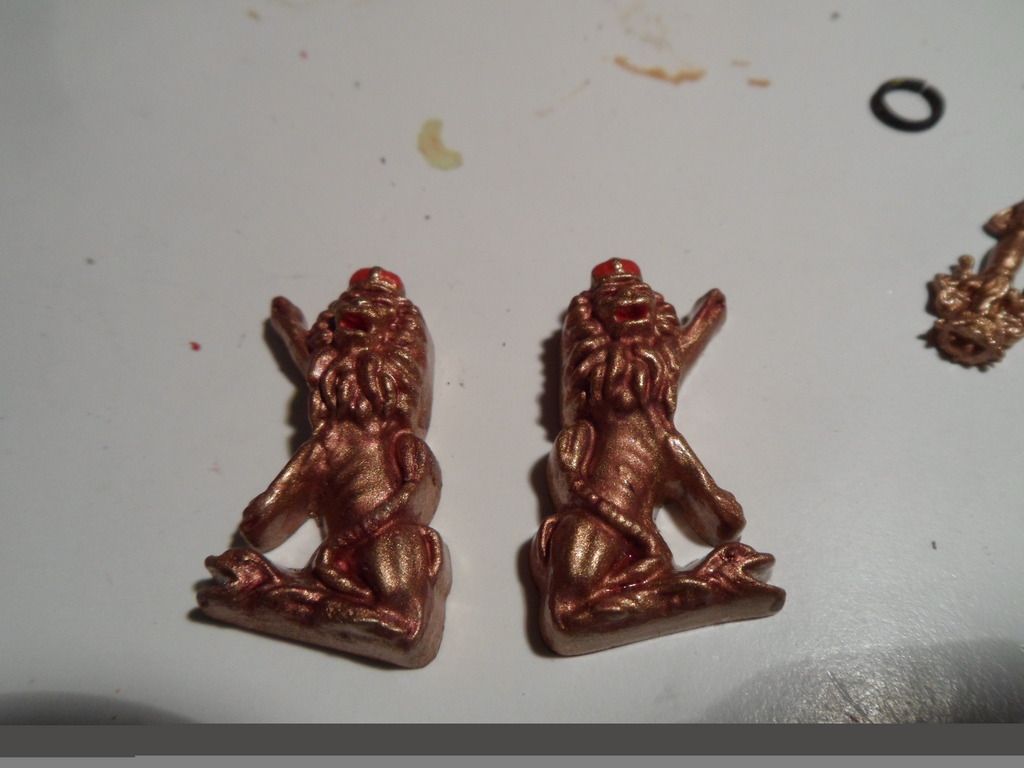 This is the coat of arms painted as per the instructions, and then the full assembly.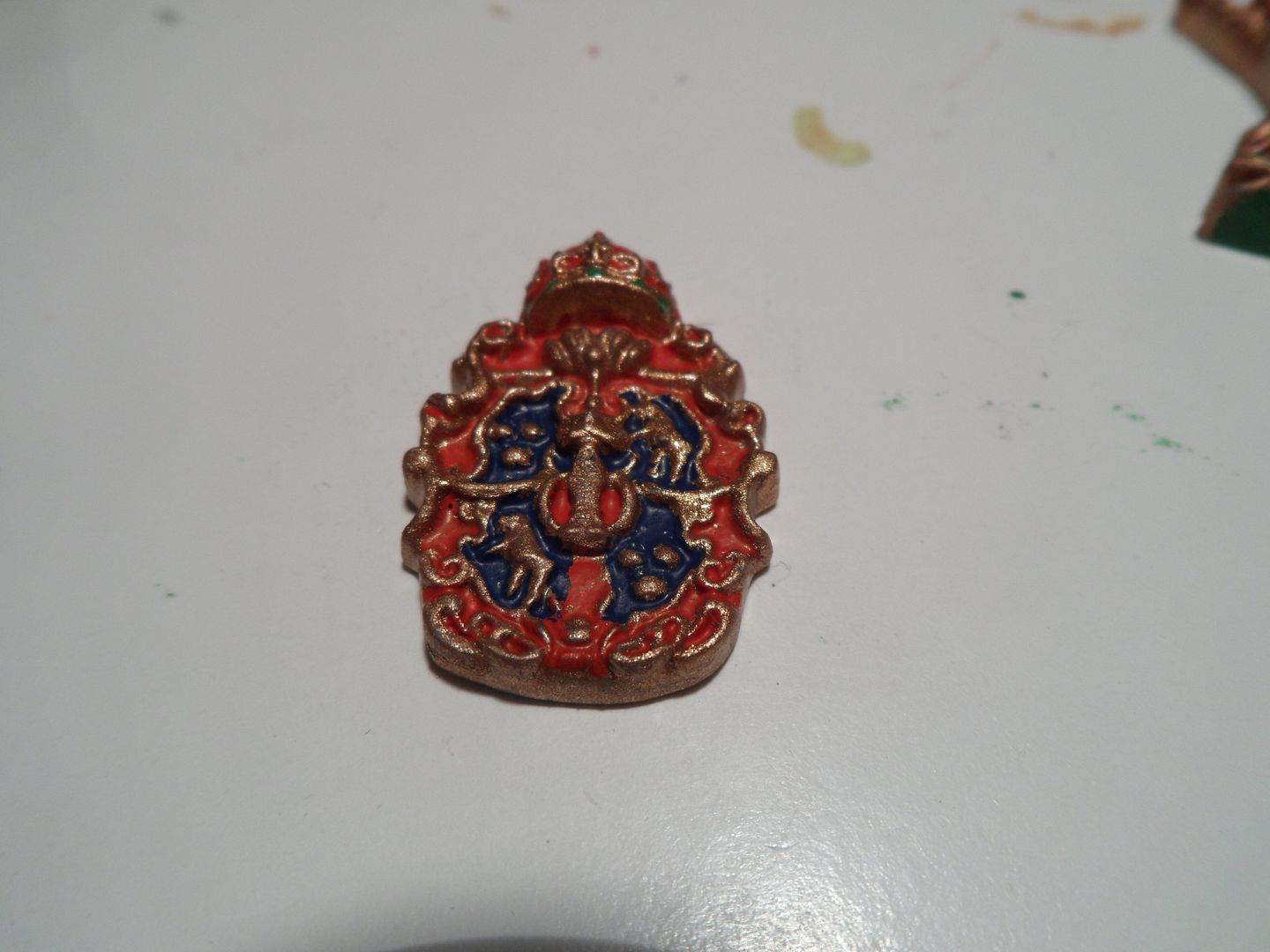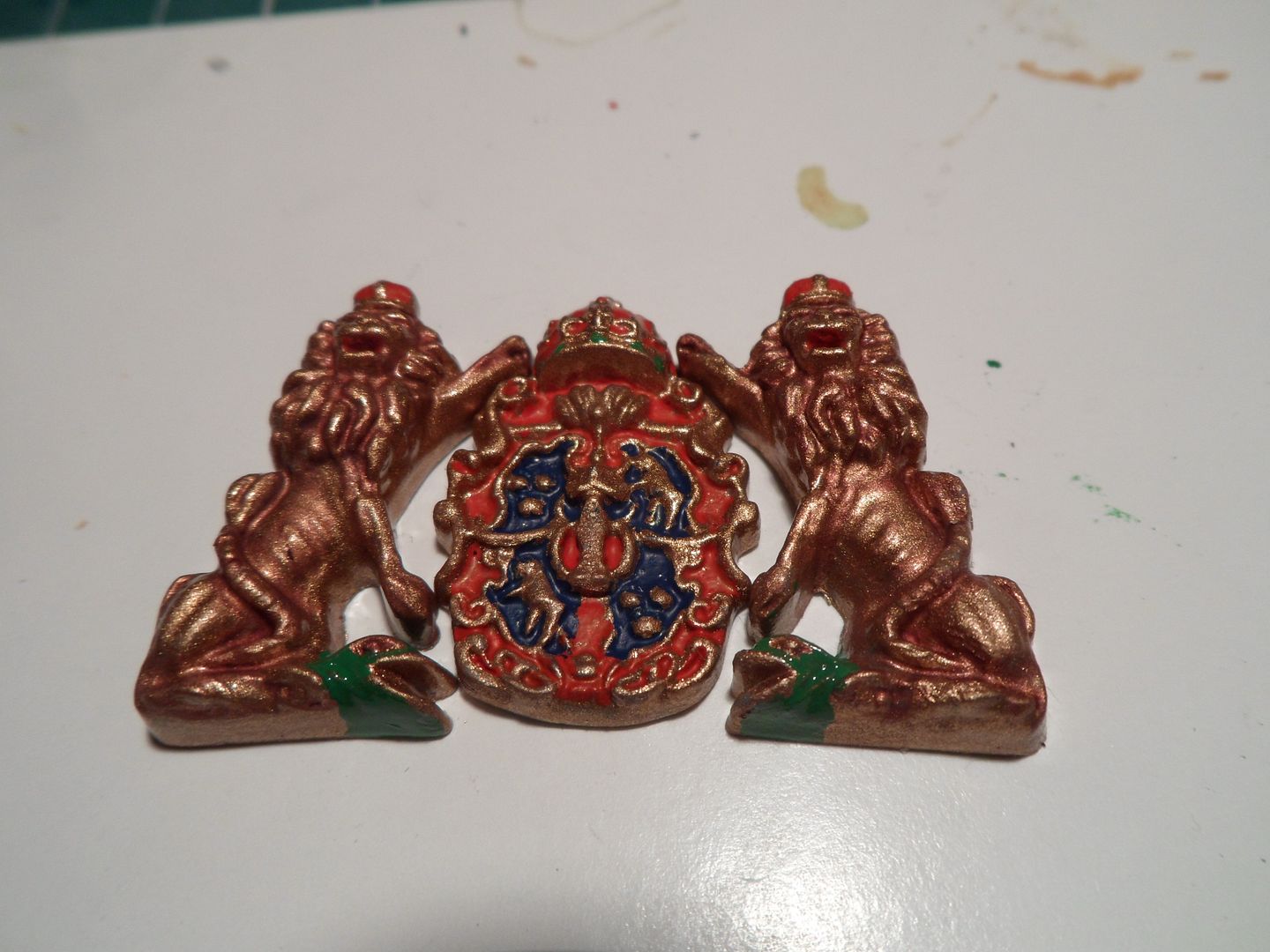 The next coat of arms was painted in the simple colours (I thought these were French?
)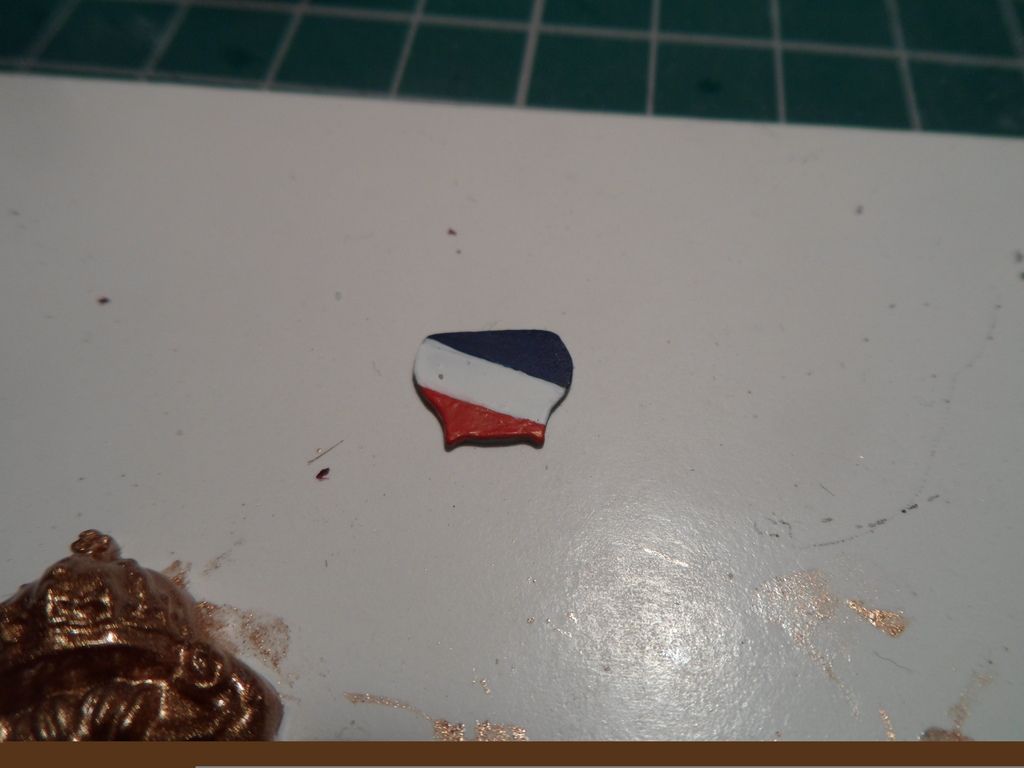 The next figurines were painted in flesh colour (humbrol 51) then with the same red wash as the lions used sparingly in
some
of the recessed areas mostly around the arms and face (ignoring the instructions on this!) and then gold painted on the crown and wings.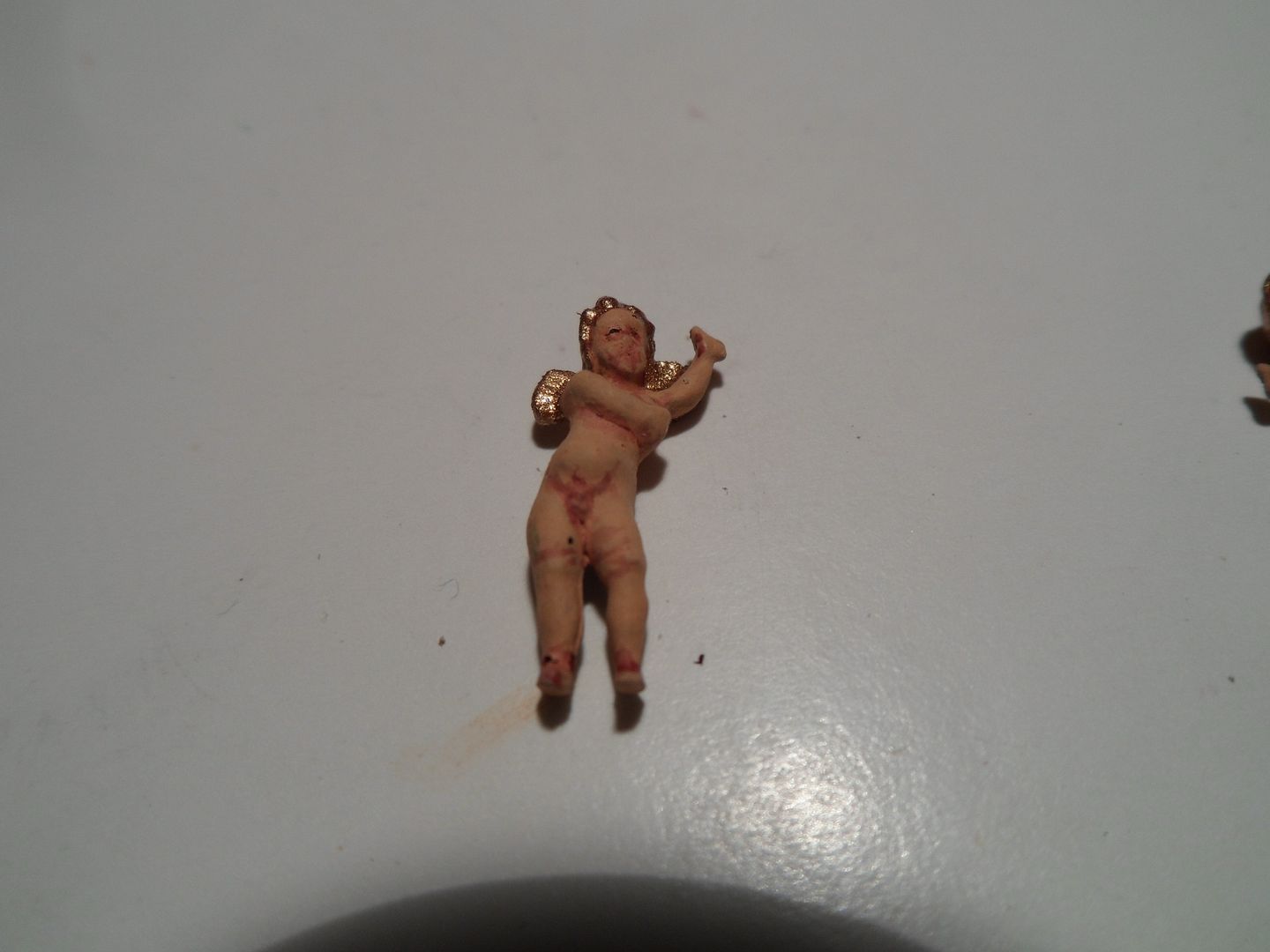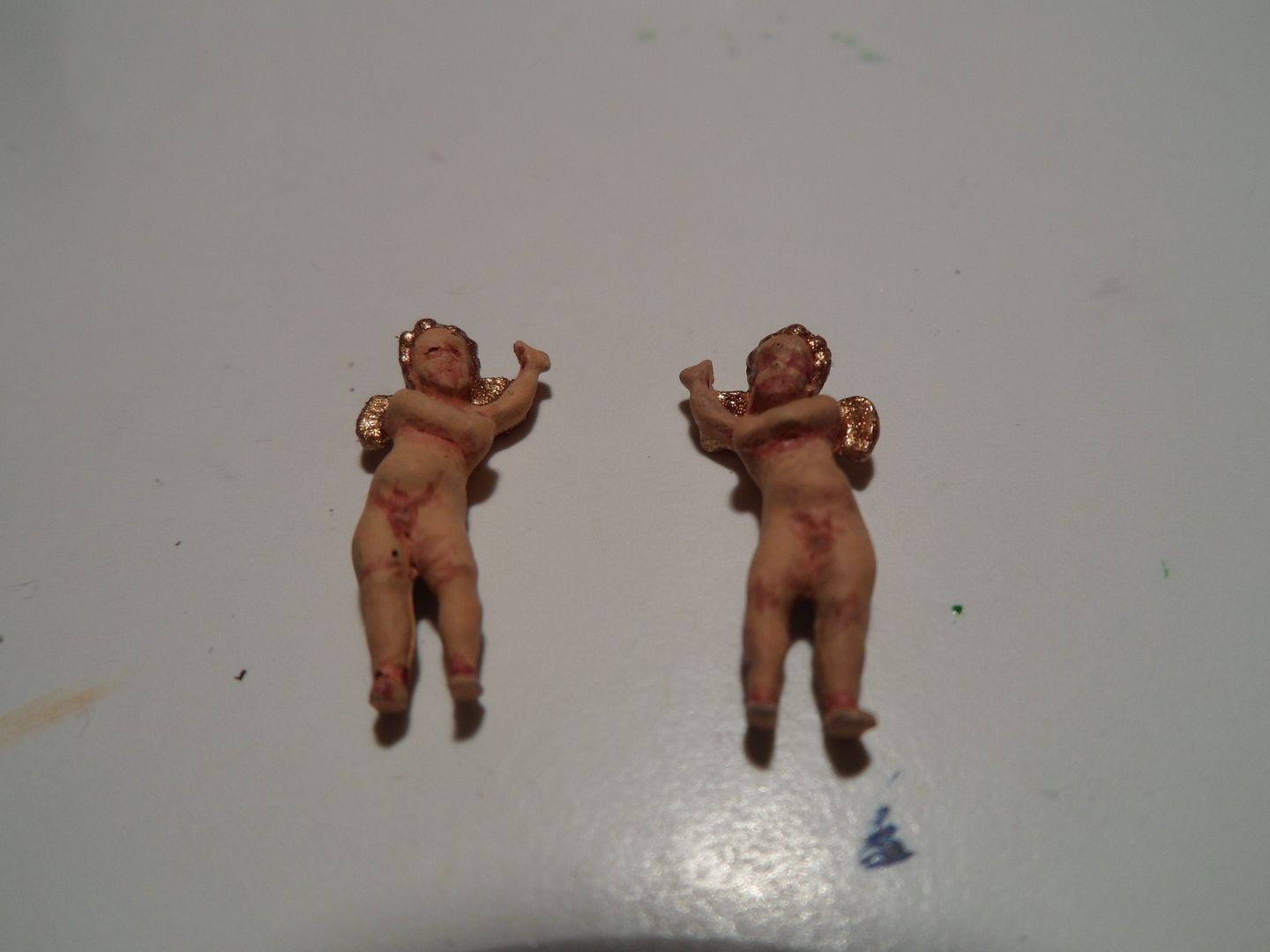 The coat of arms was then glued to another decoration and then added to the figures,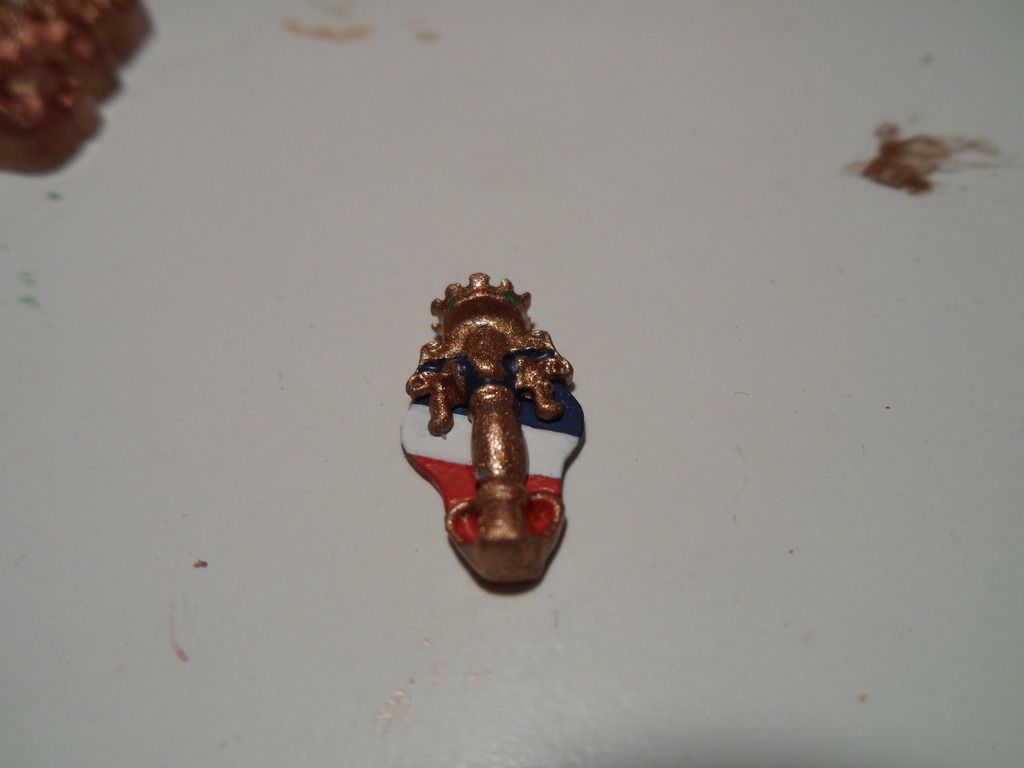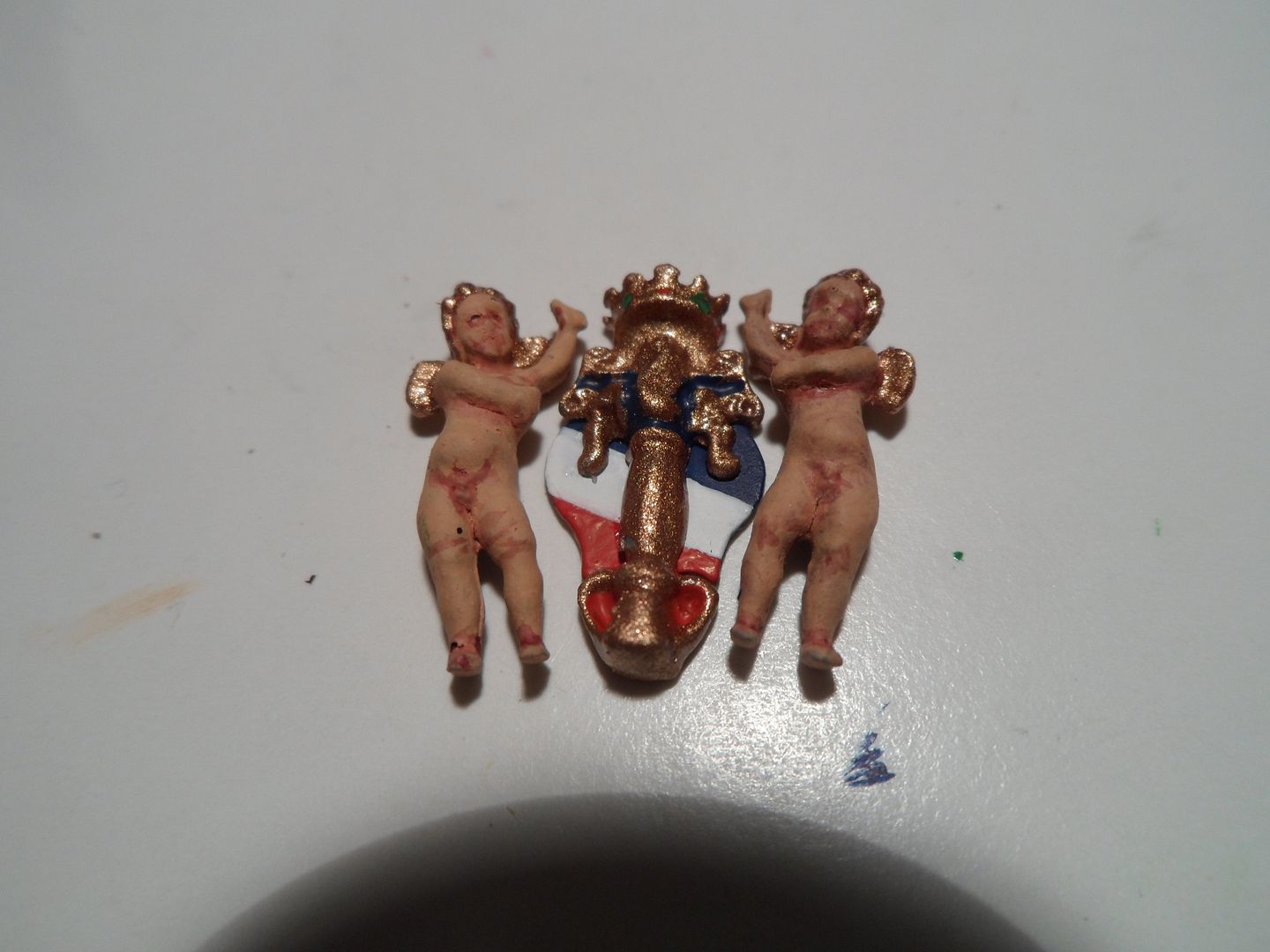 That's it for now, just got to do the cannon next and then its a little wait before the next parts to get started on the hull.