Right I am determined to get my act together and start a thread on my Spitfire.
60 issues, Was published weekly about 3 years ago now (I think)
Few parts in each issue. Largest parts were the main wing ribs and leading wing edges, closely followed by the nose cone and cockpit. Made up mainly of balsa, plastic with a dash of lead weight and metal wheel struts thrown in for good measure.
The 'skin' is two tone green and grey heat shrink wrap. Along with stickers of varying decals.
Is four channel R/C controlled. Engine is a Leo 40 nitro fuel supplied.
The biggest bug bear was the wing tips- instructions were over complicated as it called for the wing tips to have a hollow middle, but on this build I wil leave the tips solid as it is doubtful it will fly (by choice)
Im using Alaphatic glue for strenght and properties for balsa sticking.
Thought I would start off by showing a few pictures of the engine:
As you can see the main engine, silencer, spacer part, carb.
Full engine construction: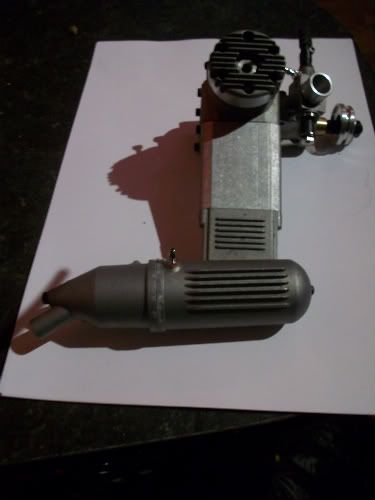 And with the Bismarck funnel for scale purposes..
Will post pictures of the issues and selected bits.