Hello,
As the children have grown up and have now their own family and home I have established myself in a room we initially calld it the "office".
By the time (and it did not take long) it became a model factory and as my darling wife says "Your mess". I must confess this is probably a major understatement.
Anyway she made up her mind to decorate it with a model in her way.
The time she has spend and the care she has taken doing this was far above what we can do on our wooden models.
Here is the Amerigo Vespucci embroidered.
Details of the rigging: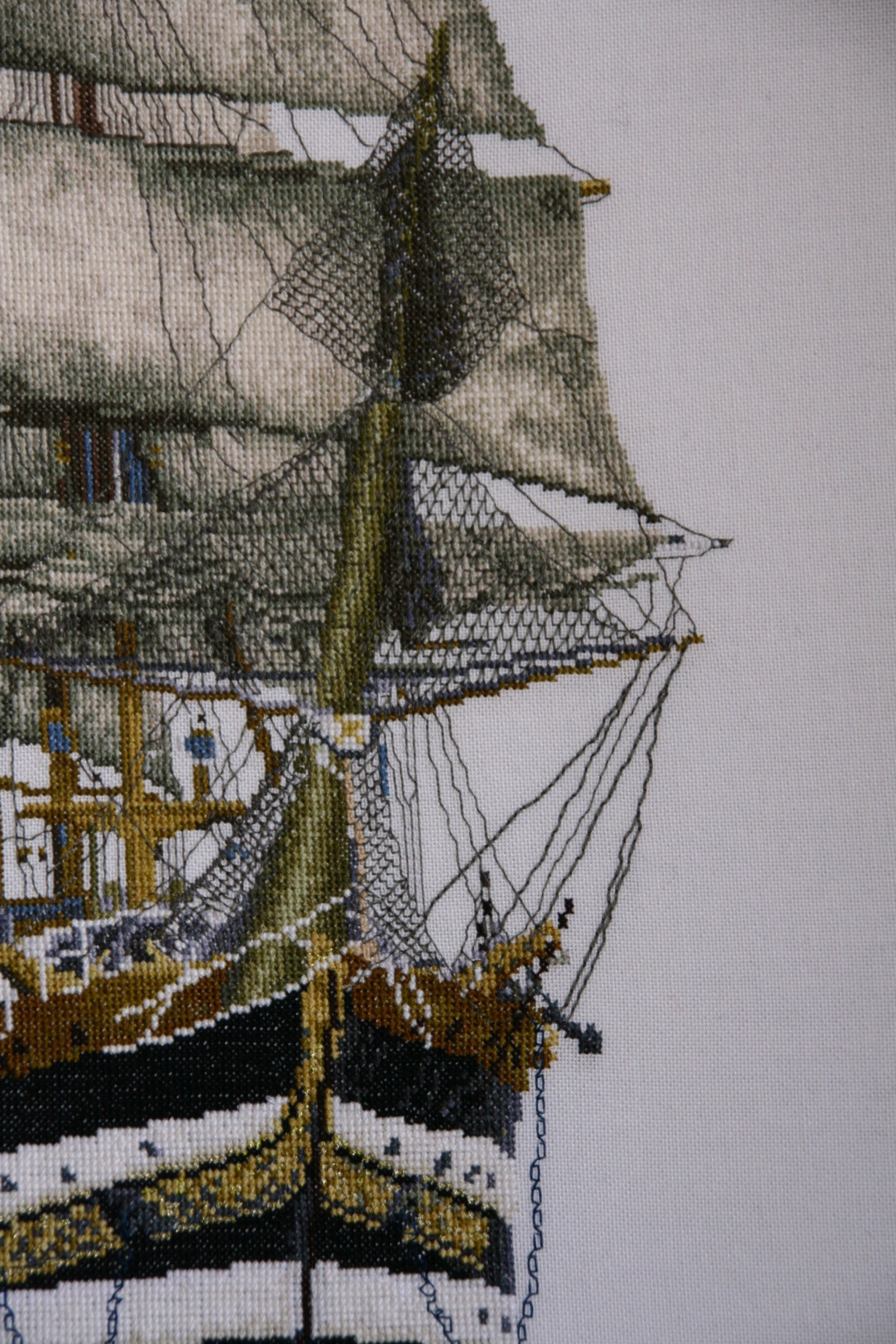 Details og the stern décoration (gold embroidered).

And finally a nice wind rose: