Hi guys!
Those of you who are model railway enthusiasts will no doubt know about the Warley national model railway show held each year at the NEC Birmingham!
whereas I am a model railway enthusiast, I also have a very soft spot for canals and our waterways heritage! (you only have to look at my profile pic to see evidence of this!
) Anyway, while I was at the Warley show this year I spotted this pair of 'Star' class historic working narrow boats in '0' gauge for model railway scenery. I've decided to build them and display them in their full glory without their pride being taken away hidden in the back of some model scenery with the railway taking the center stage (Like history will tell us is.... well history I suppose!
)
Right then! enough of my sappy drivvel!
A bit of history on the boats themselves! These boats are (as I've said before) are a pair of 'Star' class working narrowboats originally designed for the Grand Union Canal Carrying Company Limited (G.U.C.C.Co.Ltd) built roughly 1920-35 these boats were constructed of riveted (first then welded) steel with a composite bottom (steel keel with elm boards) These boats usually came in a Motor and Butty (unpowered) pair to maximize on carrying capacity without using the fuel of two engines! as depicted here.
There were roughly 200 'Star' class narrowboats built, almost all for the G.U.C.C.Co.Ltd but some were bought and sold on. They and similar boats of different classes were a regular sight throughout the early 20th century all over the country hauling everything from milk and chocolate to Coal and diesel fuel both perishable and non perishable goods.
Anyway, now the history lesson is over, it's picture time!!
So these are the boxes,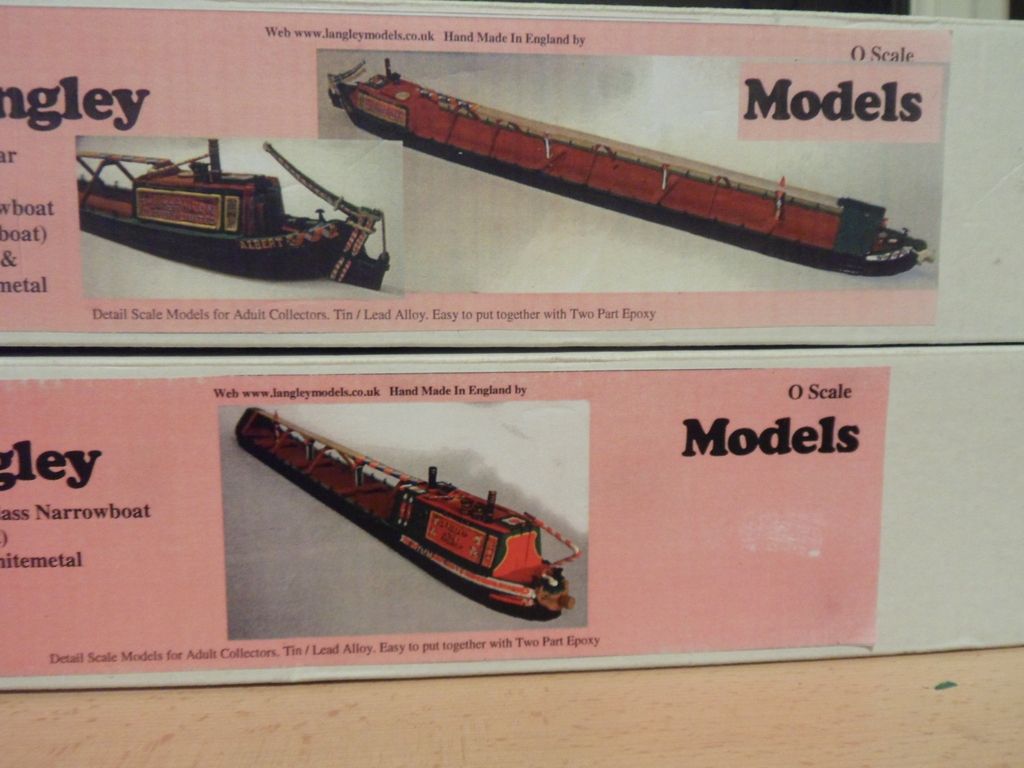 On opening them up, here is what you get, two cast resin waterline hulls including the cabins at the back, 2 packs of cast white metal fittings and 6 white metal duckboards (2 shown here).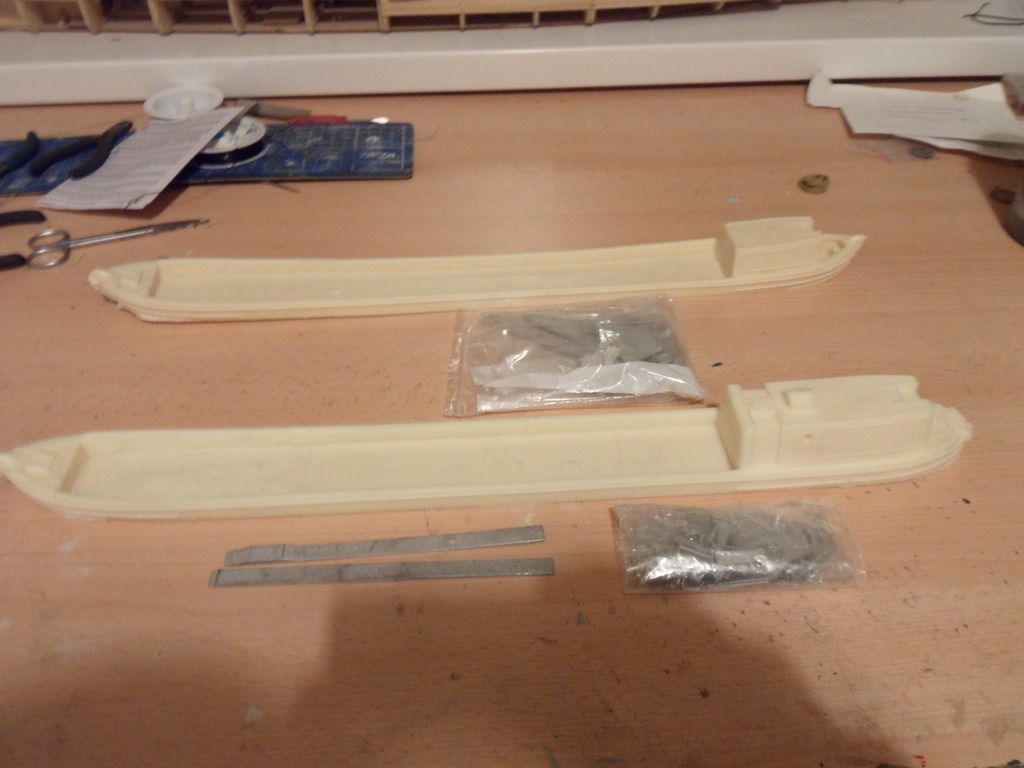 So... the build diary!
And... the first thing I did after reading the instructions is screwed them up, shredded them, squashed them into little bits and chucked them in the wood burner!
After which, I took most of the white metal fittings and chucked them straight in the spares box!
All intentional of course!
The instructions were very poor quality and inaccurate as were the white metal castings so they were hastily got rid of and I'll be scratch building 90% of the finished model!
So really all I paid for was the resin hulls! and even they will be heavily modified! So... I'd best get to work! (Upon writing this I have pretty much finished the models! I've just got to build the diorama!
)
First thing's first, I'll take the hulls and cut off all that horrible moulded detail and resin flashing! Not only does it look awful but its unlikely the boats would have had rope fenders (those rope bumper things) on the bows in this era and they certainly wouldn't look like that!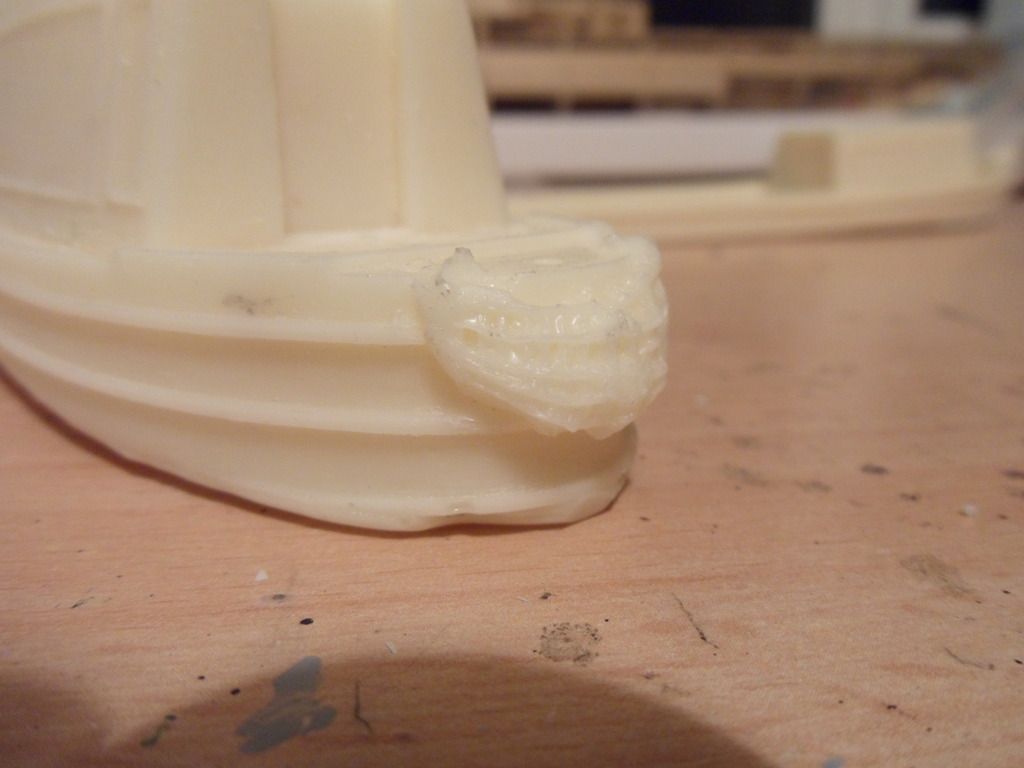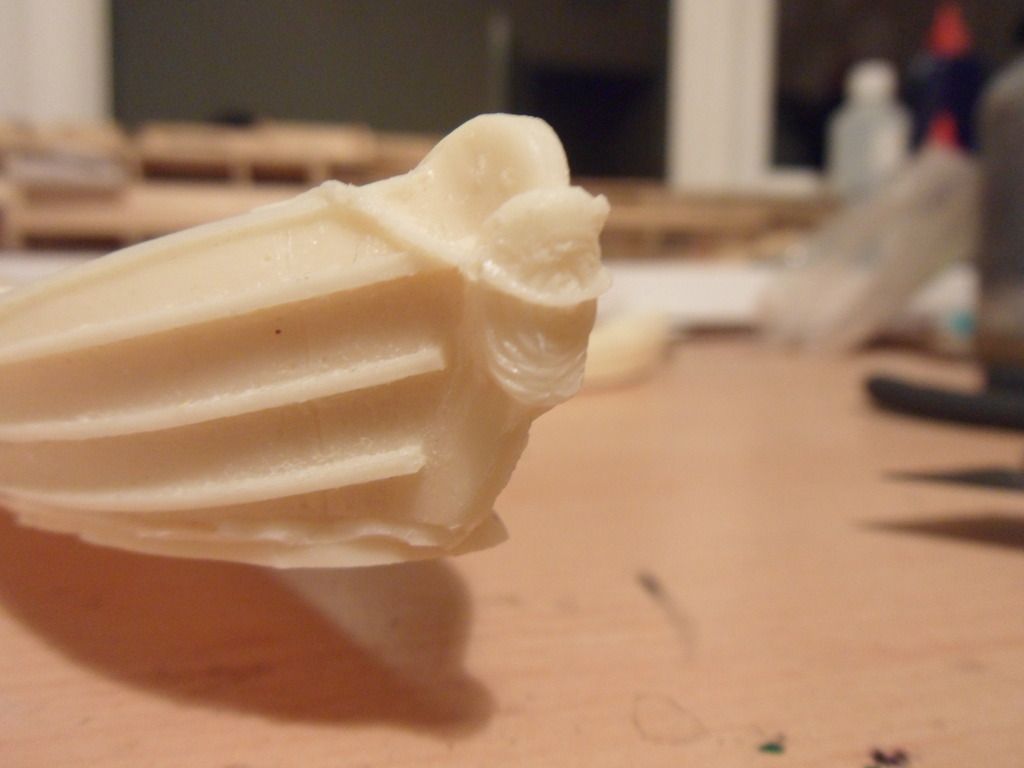 That's better!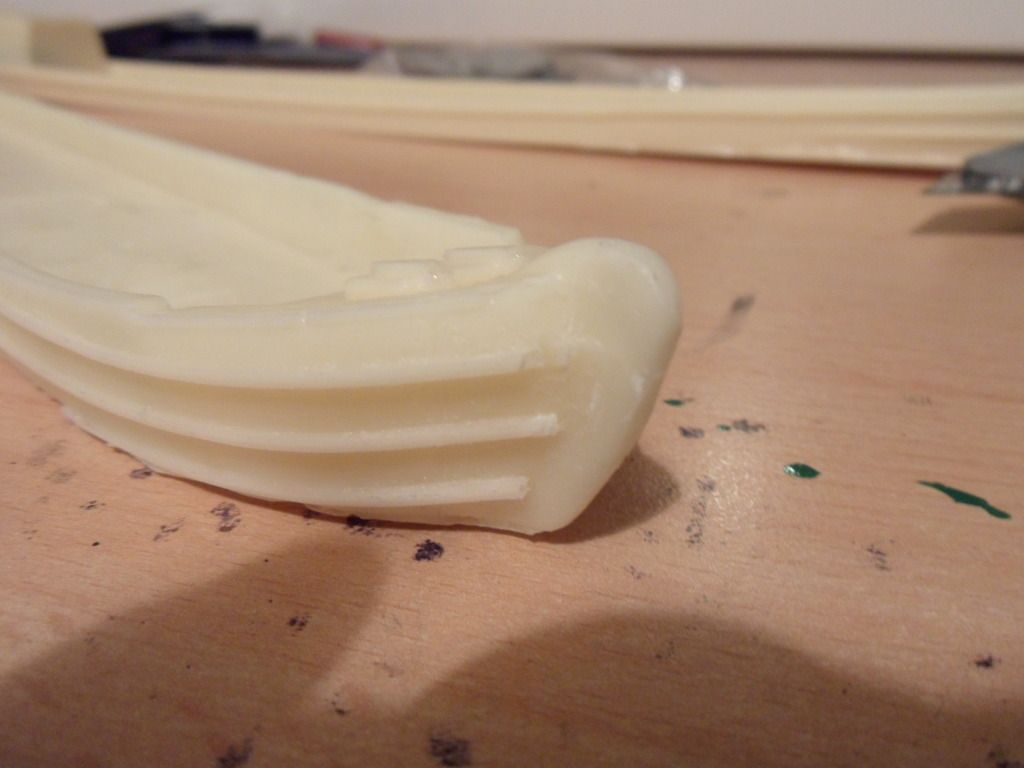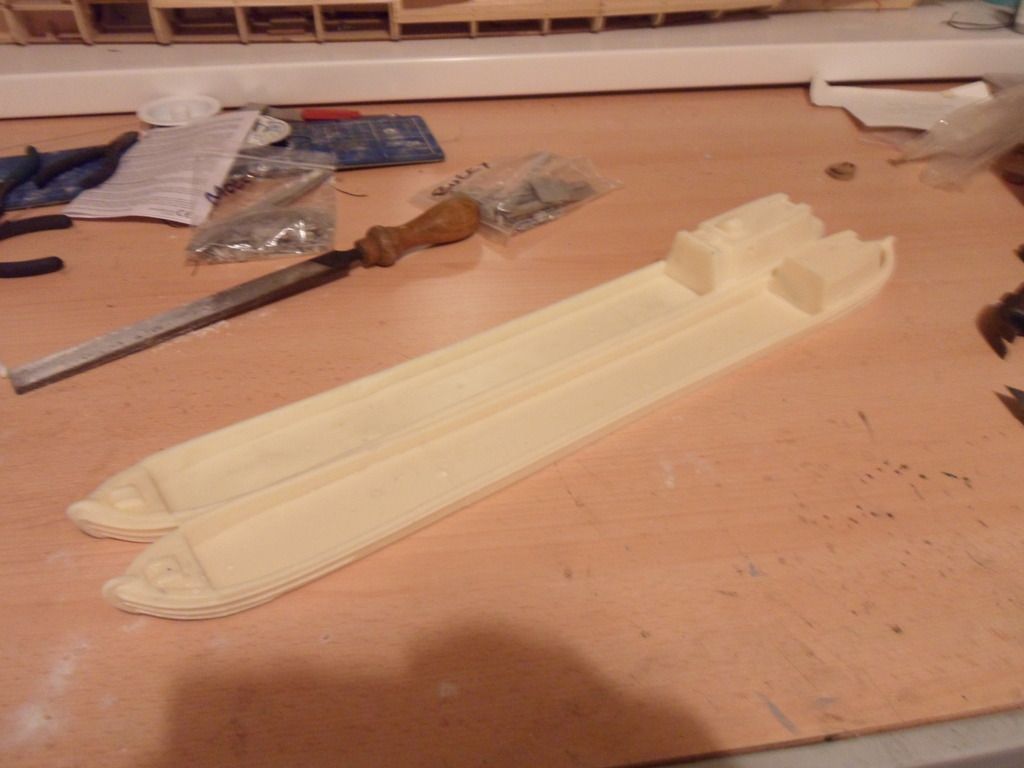 That's it for the moment! I'll be back soon to show you my butchering skills of the aft cabin on the motor boat!