My first modelling love is always Sci-Fi.
Back in 1995 I discovered an anime series called Gundam. I also discovered there were a bunch of awesome model kits made based off the designs from the series. I never knew these things existed.
In early 2001 I was introduced to a manga (comic) series called "Five Star Stories". The guy who writes and illustrates the story used to be a fashion designer, so all of his mecha designs have high heels and narrow torso's. But I instantly fell in love with the designs.
I used to have quite the collection of kits from this series. They're all resin, only recently has Volks (one of several companies that produce resin kits from this series) branched out to make plastic kits from this series.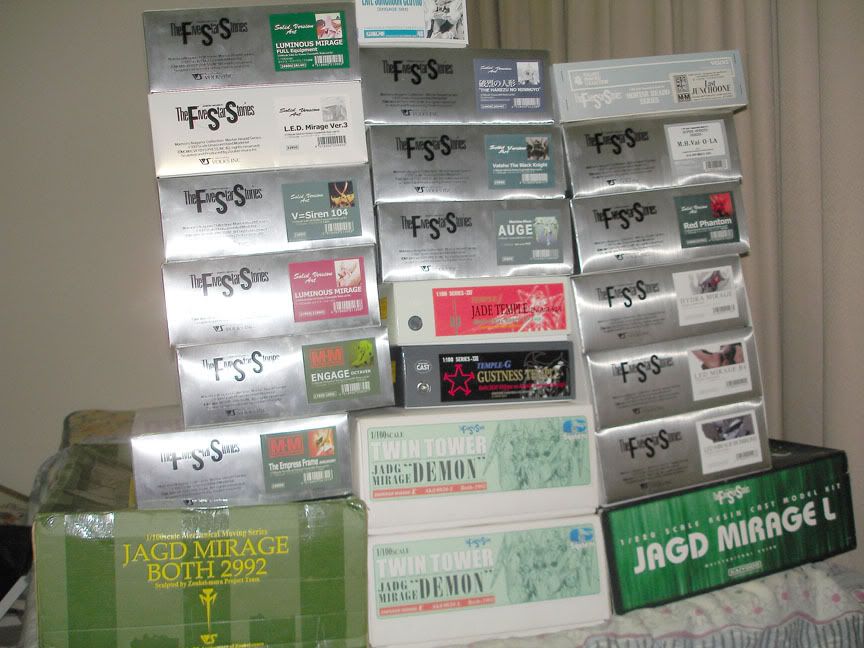 One design, the Jagd Mirage, when fully equipped (known then as the Twin Tower), has a 1/100 model that proudly stands 1.5 meters tall when completed.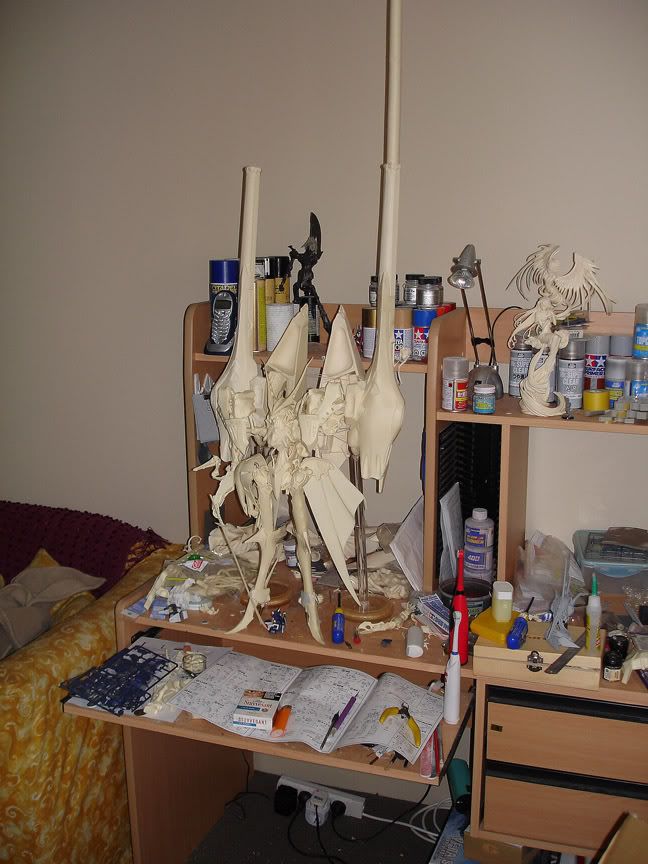 Unfortunately I had an incident back in 2007 where the guy I was living with stole most of my personal belongings. So I wasn't left with much in the end.
This is one kit I still have to this day, and one I decided to build to break my lack of completed model drought.
As this is 1/144, it's actually quite small. Originally this kit was made as a limited festival exclusive kit in which myself, and two online friends managed to bag from Yahoo!Japan auctions for quite the tidy sum, in the hopes of recasting it for ourselves. However, years later, the same sculptor found work with WAVE and produced this kit.
Here are the parts breakdown for the head and torso.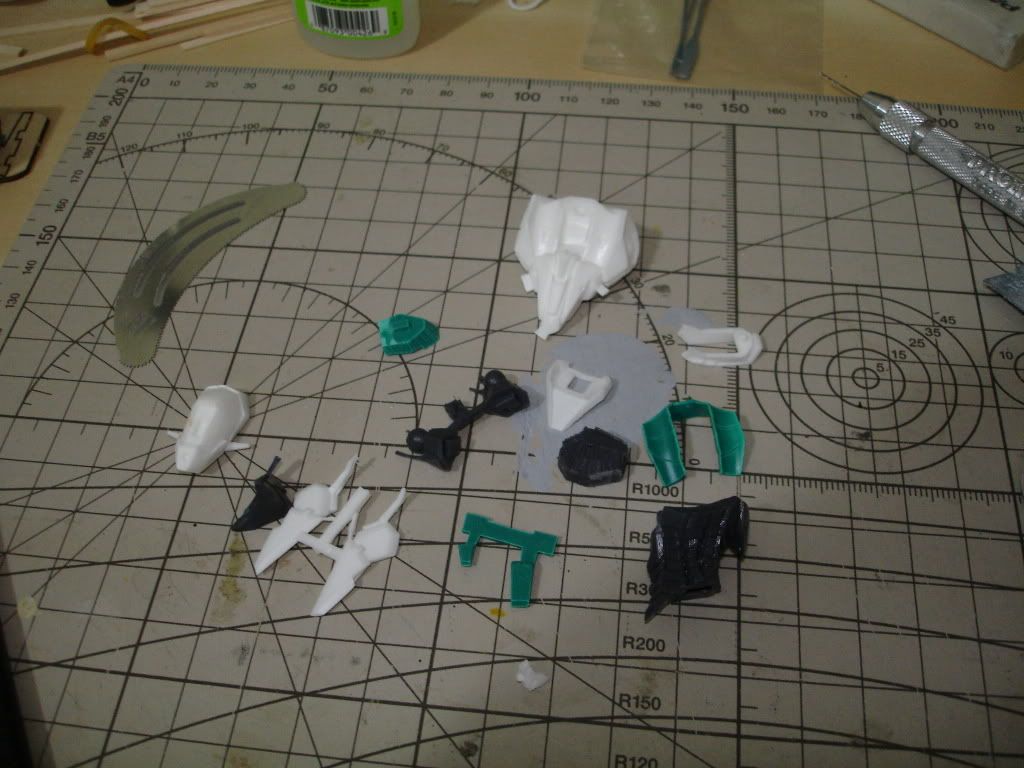 I've cleaned all these parts up using multiple grits of sandpaper (400, 600, 1000), and pinned them together using two gauges of brass rod. (0.5mm and 1mm.)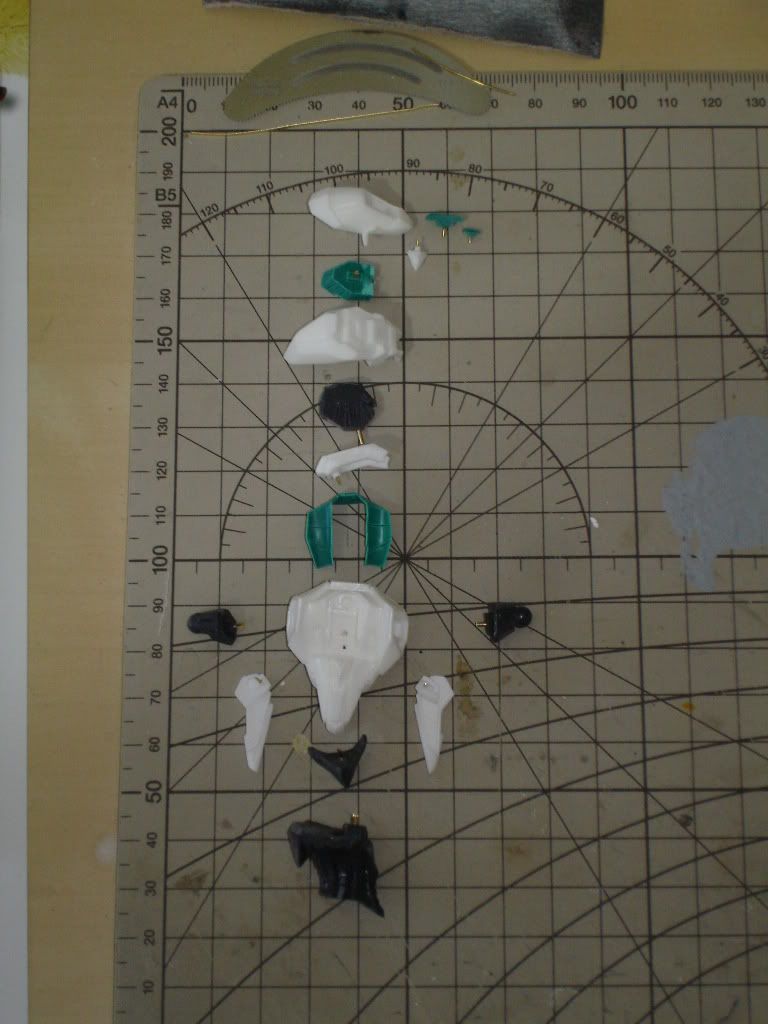 And here's the head and torso pinned together.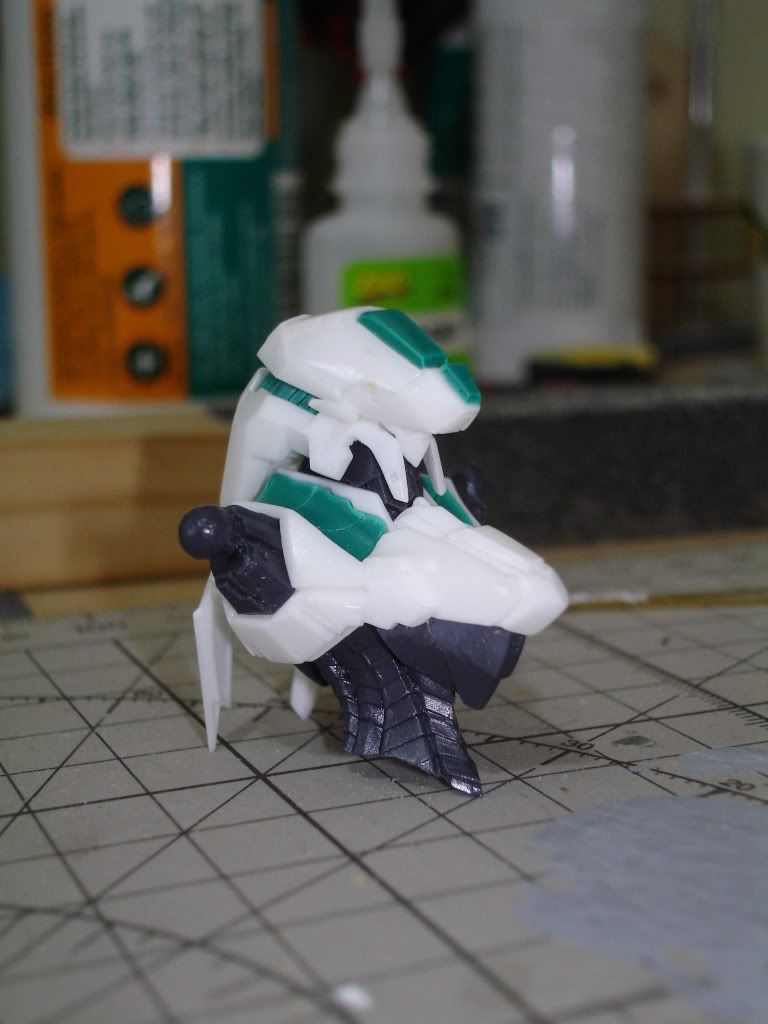 I'll be working on this in between the Hood and the Victory, as well as a couple of other kits if time permits.