Well I did it.
Here's my final update and views/over view on my build
First chain of the rail in place and a dab of super glue to hold the end of the chain in place.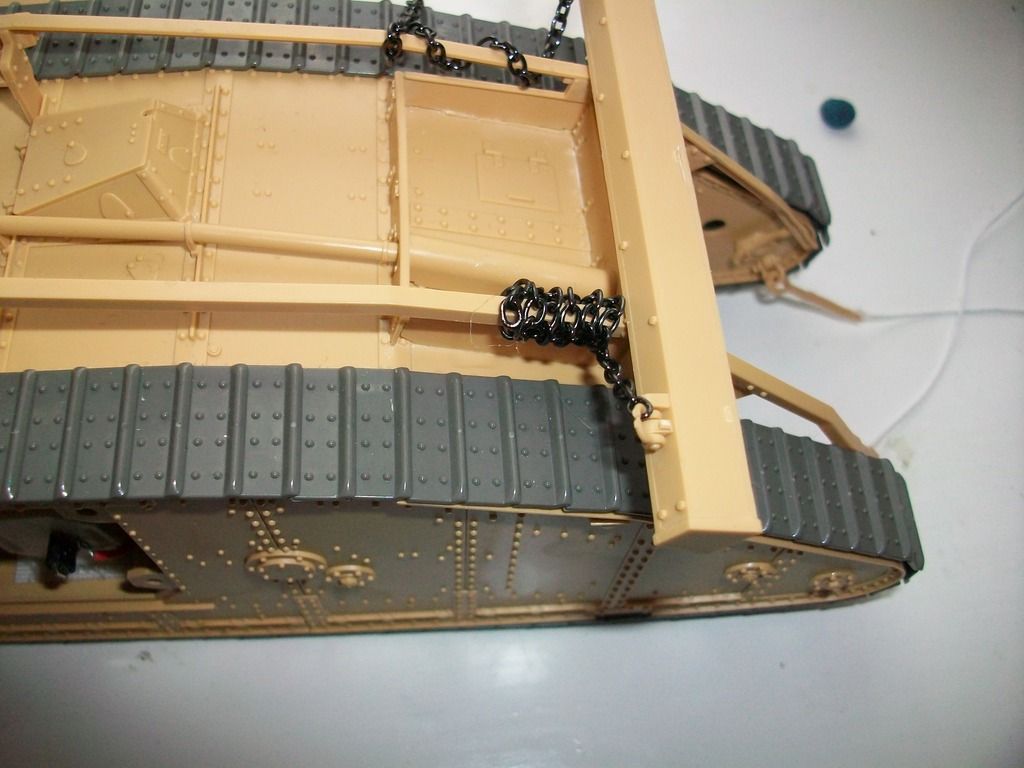 Now both chains and the bar fixed in position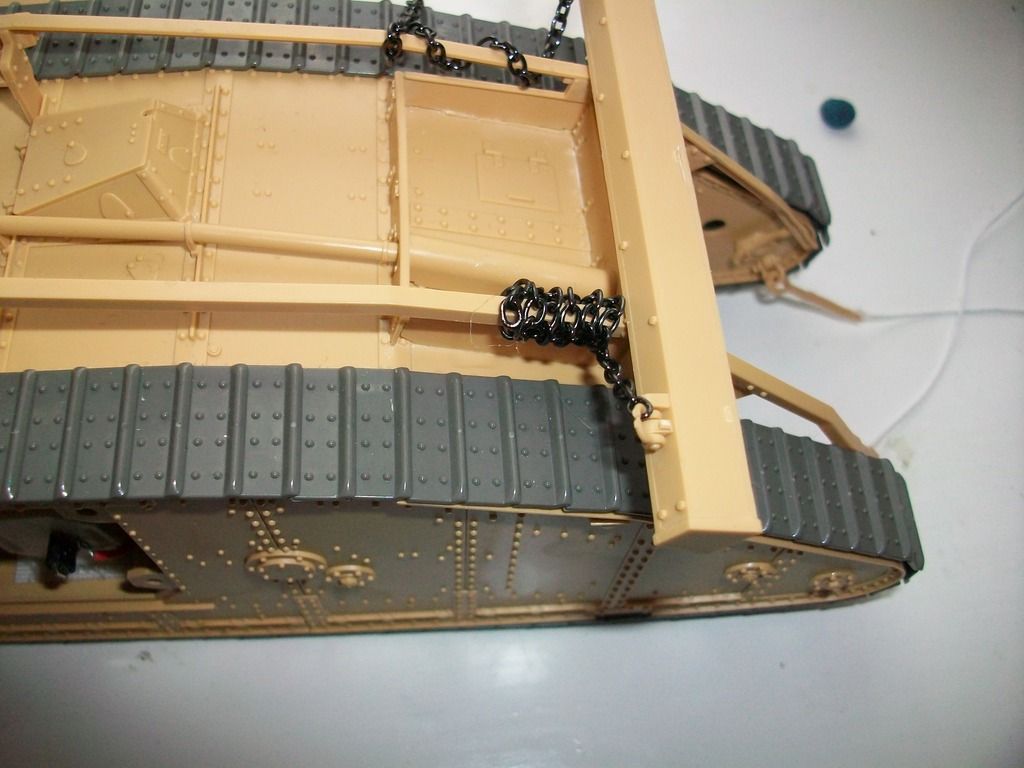 And so concludes my build dairy.
Here are a selection of my finished Tank Photos.
I really hope you have enjoyed watching my model take shape. Thanks also to those who helped. Mark and Mustang, over some tricky steps such as the now infamous exhaust cover
Over all it is amazing kit, allparts crisp and easy to fit. Few niggles such as some steps of the instructions were not that clear as in locating of parts and the main gun parts caused a few late nights.I made a few mistakes, such as the moveable barrels but only I know they are there. So if i had asecond go I know where not to go wrong. But I got there. I did, however remover the towing cable (string) as it just didnt look right and let the model down. I know Mark is looking for a substitute and fingers crossed I will too. So when I find a better version I will simply attach at a later date.
This Tank will have pride of place on my display shelf. And I fully recommend this kit to anyone. 10/10