Been waiting for this for a long time.... and it is currently travelling to me.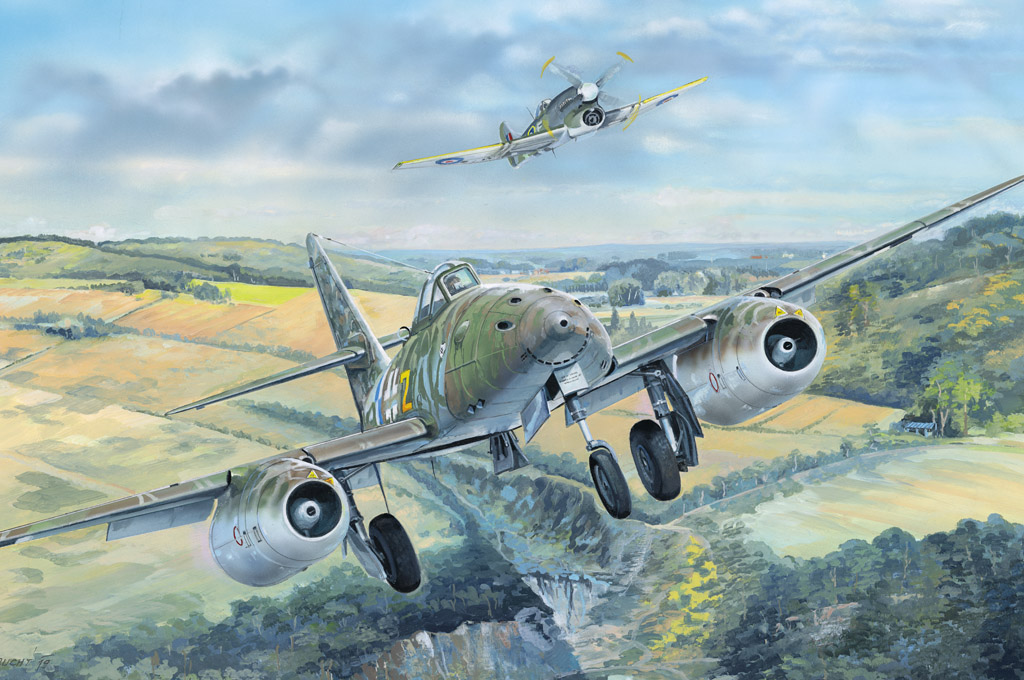 Yup! The 1/18 Me 262.
I have not made any building plans as yet apart from the decision to do a Luft '46 2 tone Afrika Korps splinter pattern aircraft just as something different.
Really this is very much a basic build and it will be the paint job and physical size that needs to impress. I will be going with custom paint masks, but need to measure the decals in the kit first before going to Maketar to order. I have also aproached HGW to see if they will upscale their 1/32 ME 262 water transfer set for me and I think that I will just go with 1/24 Luftwaffe seatbelts from them. Might be a bit undersized, but better than nothing.
If anyone has ideas... please post!