Hi everyone,
I'm having a go at building a small 00 gauge layout for myself and my 2 kids when they're eventually old enough to 'play' trains!
I've been a modeller for many years and used to 'play trains' at a local model railway club back in my childhood but until now I have never had a go at building my own layout.
So, here goes! Now, as this is my very first attempt at building a model railway there is likely to be a VERY steep learning curve, plenty of
and
and certainly lots of these
needed but eventually I hope to produce a simple shunting puzzle type layout. Any help, advice and suggestions from anyone (probably most of you reading in this section) with more experience than me wpuld be very welcome and appreciated!
Right, lets get down to business! This is what I hope to produce, An 8ft X 2ft foldable layout of a timber mill based in the Forrest of Dean area,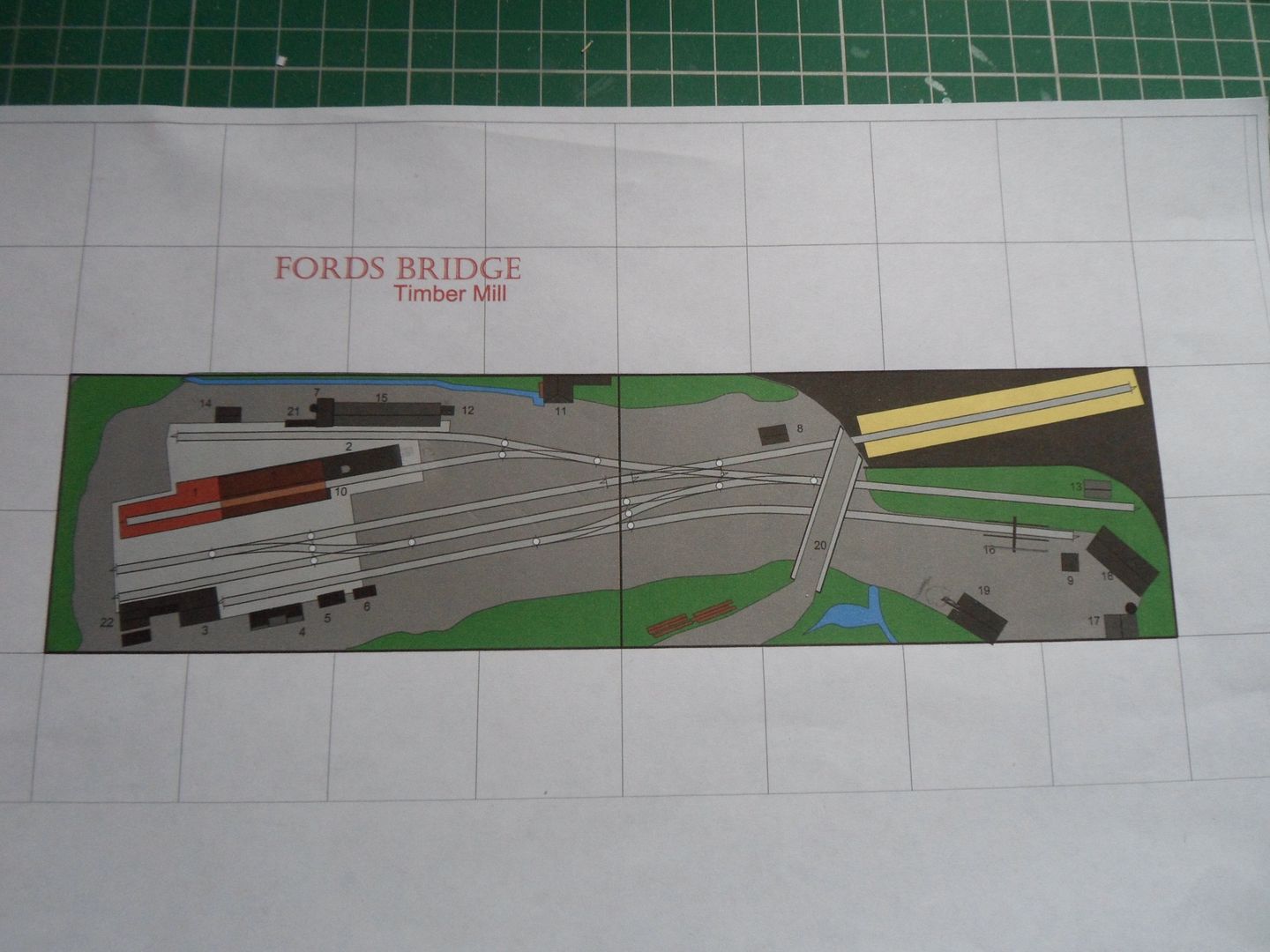 It features a loading depot with a warehouse, several workshop type buildings, an admin complex, a central bridge feature and a removable cassette type fiddleyard. this project is intended to be simple to operate a fun shunting puzzle to keep the 'playability' high.
any thoughts so far guys?