Got my replacement model today,
The Boulton Paul Defiant WW2 night fighter, a much over looked work horse of the Battle of Britain.
I will be going for the night fighter version all over matt-black.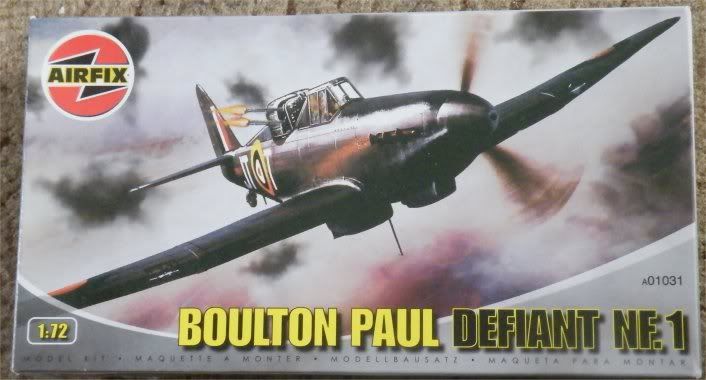 The bok just waiting to be ripped open...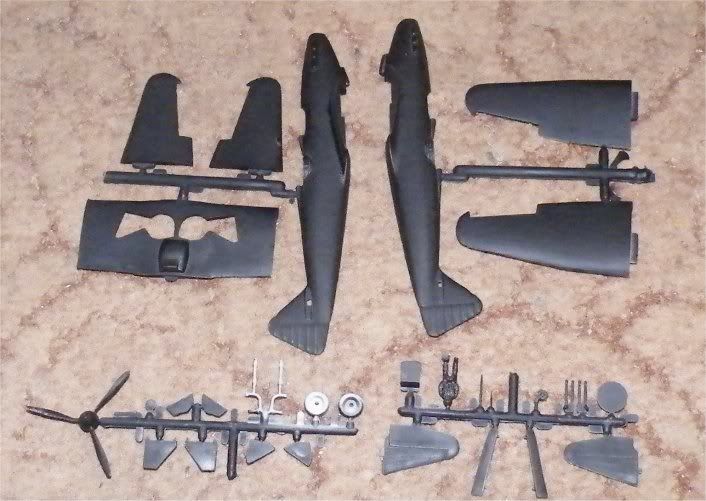 The parts after a visit to the paint shop... well up turned mushroom box in the back garden and a can of spray paint.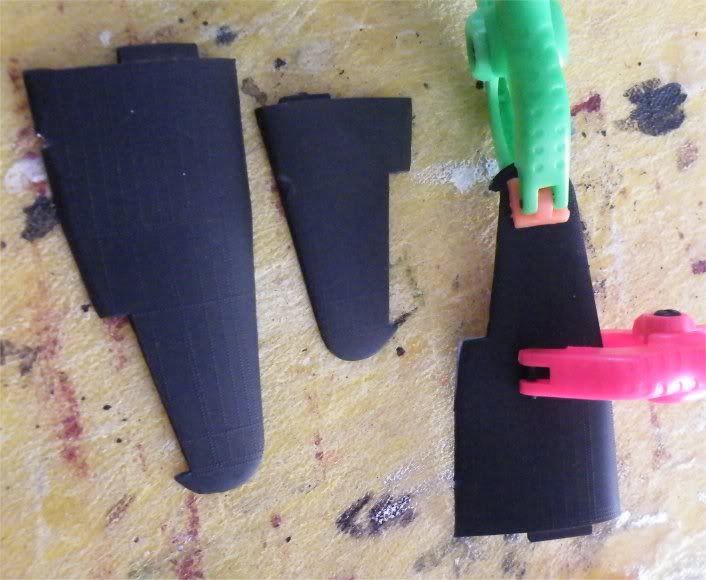 One wing being glued with the other wing halfs waiting.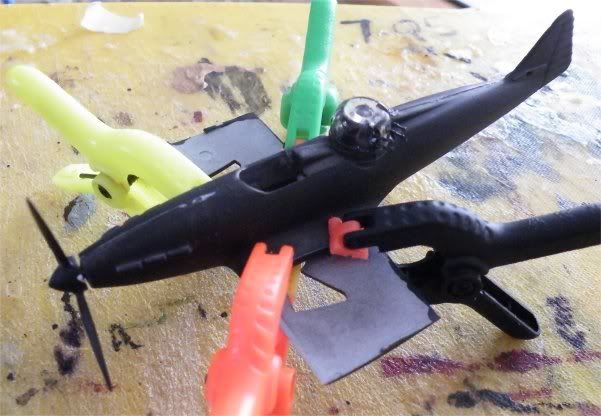 The fuselage (forgot to take a photo if it being built) is attatched to the wing centre section.
The outer wings and other parts are currently gluing so will post a finished photo in the next day or two, a very quick kit to put together, a bonus is the simple colour scheme!