Ok guys. I made a bit of a pigs ear of my tank.....so I thought hey hum I'll do another one!
So I present a HARRIER JUMP JET!!
First up shiny all-in-one package.
Brief over view of the parts. As you can tell I have gone for the in fashion grey is the new grey colour scheme as my painting skills are a bit naff...
Now on with the show - few parts glued to the main body (yes the nozzles do move)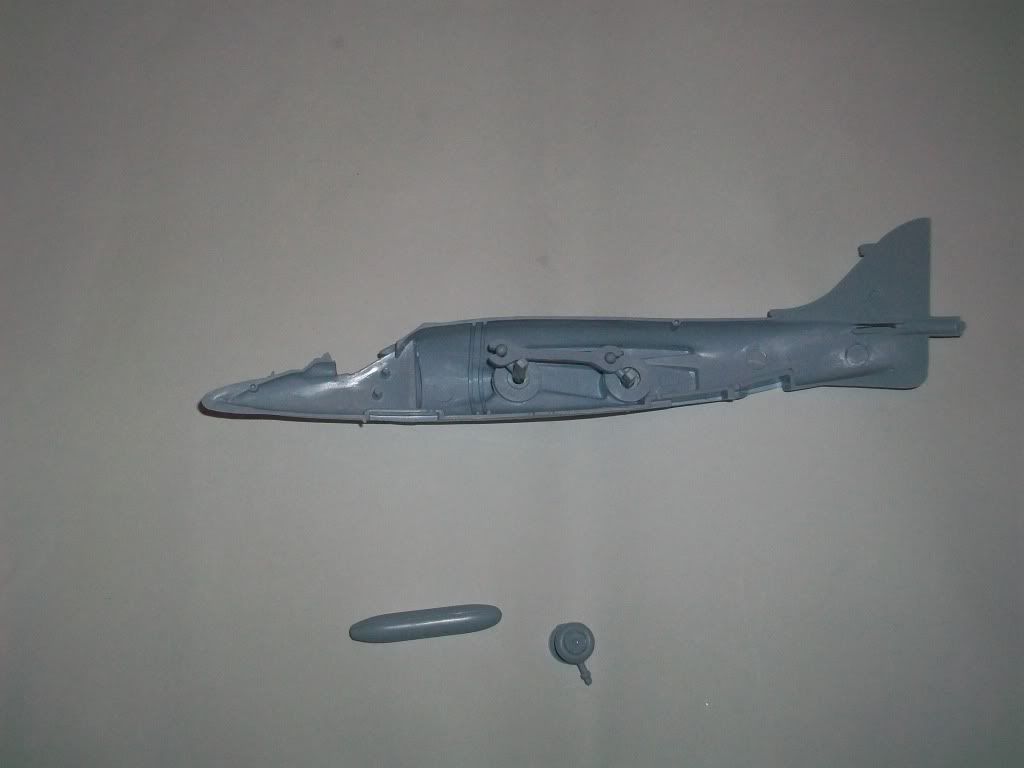 Now one of the wings clamped together:
Finally I've gone for one the 'Janes' type photo of the armaments:
And a final view: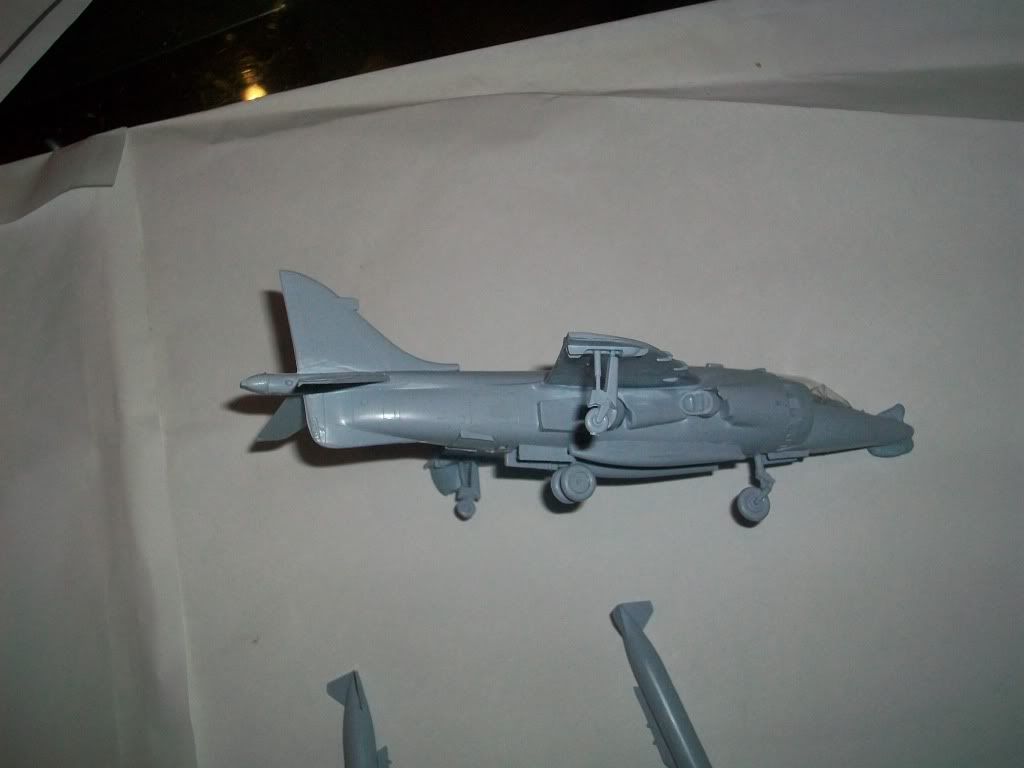 Im quite proud of this model. Think I've done an ok job of it.