After seeing some of the lovely model ships on here, I couldn't resist this one when it started. This is my first wooden ship from a partwork, although I have a part built Halcon model bought from Aliexpress, which I'll maybe post some time, and I've got the Endeavour cross section (except for the last issue with the sails) which will probably be finished long before this one.
The wood seems to be decent quality (miles away better than the rubbish in the Endeavour), and the first 3 issues were very well packed in a rigid plastic blister pack. Unfortunately, subsequent issues are just in a thin plastic bag, and one of the lanterns provided in issue 5 arrived broken. As it's gold plated mazak, it can't be soldered, and I don't trust superglue to hold this together long term, so I'll have to drill it out and pin it together.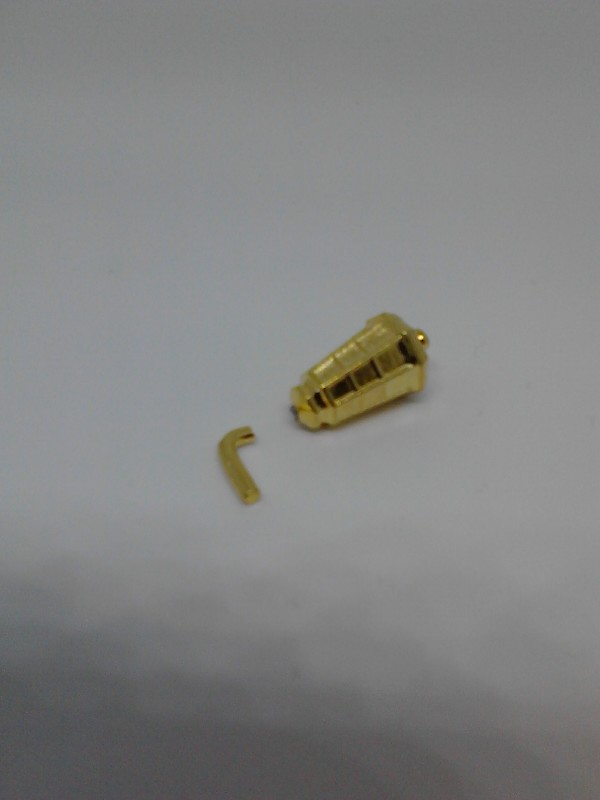 The cannons are rather good, but I will hold off painting and assembling them until I have a few more and do them all at once, so as to get consistent colouring.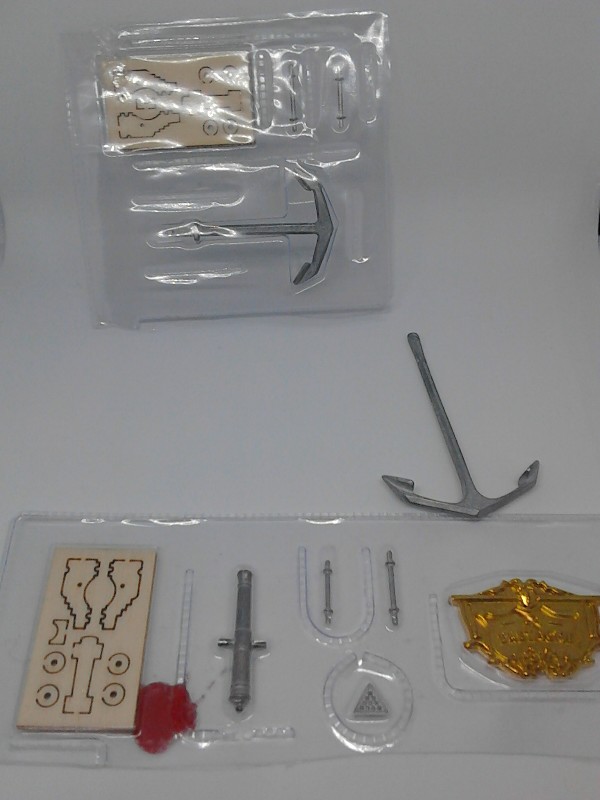 The hull itself goes together rather quickly and precisely, but there is a problem. Looking at the front, the gaps between the bowsprit deck reinforcements and the front keel reinforcements are not even, being about 1mm larger on the starboard side. It seems that the frames are not exactly symmetrical, the slots to fit over the keel being slightly offset from the centre. I've built so far with the identification marks all facing forward, but it may have been better to have the first frame facing backwards - too late now.
So this is what it looks like after the first 2 issues
And with a bit more built at the end of issue 5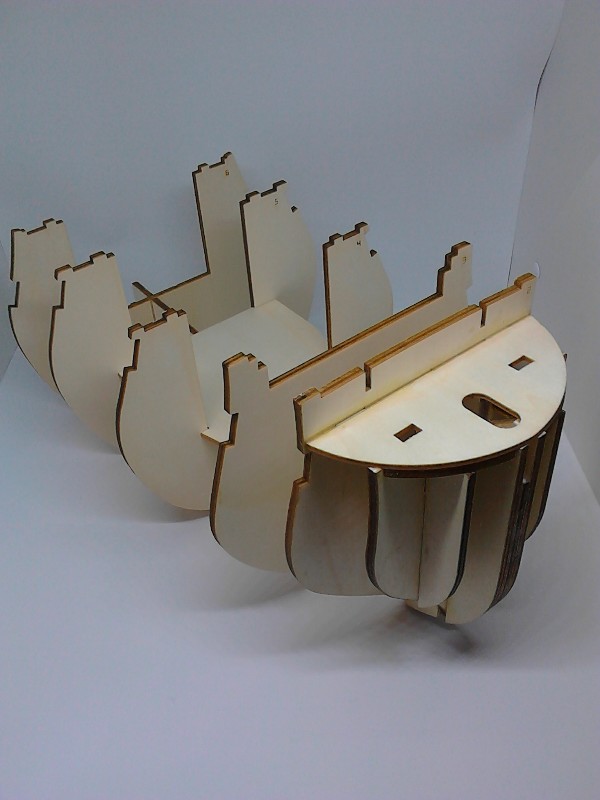 David Bird